20 November 2023, 17:51 | Updated: 20 November 2023, 17:52
A female transgender footballer is considering taking legal action for discrimination after a series of rival teams 'refused to play against her'.
The presence of Francesca Needham, 30, was said to have left her opponents 'terrified' to play against her.
Opponents decided to boycott playing against her after Needham broke another player's knee while blocking a shot, citing "safety concerns"," MailOnline reports.
It resulted in two matches in the Sheffield and Hallamshire Women's League being called off.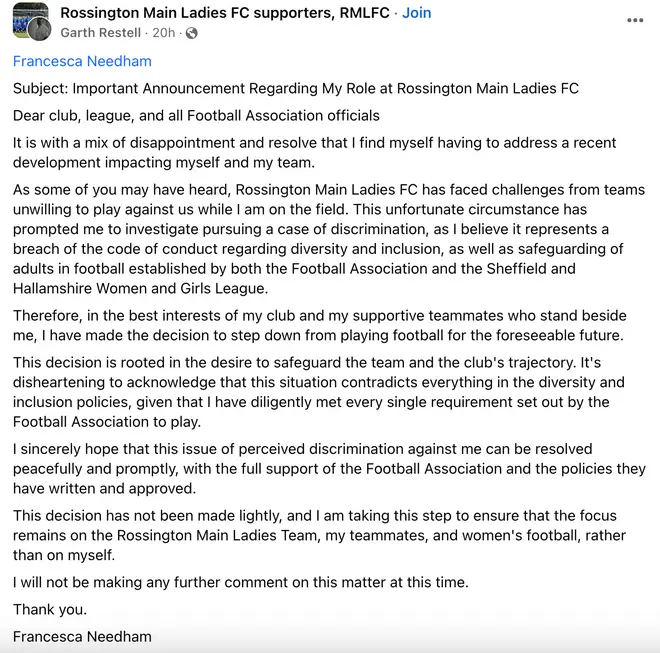 Needham has since stepped down from playing football for the sake of her club, Rossington Main Ladies in Doncaster.
But she has not gone quietly, as she is considering legal action, arguing that she has abided by the FA's transgender player policies.
Read More: Female pool player 'takes a stand' and refuses to play against trans opponent in final of tournament
Read More: Scotland's Chief Prisons Inspector says there are bigger issues than trans prisoners and focus should be on homelessness
"This unfortunate circumstance has prompted me to investigate pursuing a case of discrimination," she commented on her club's Facebook page.
"I believe it represents a breach of a code of conduct regarding diversity and inclusion, as well as safeguarding of adults in football established by both the Football Association and the Sheffield and Hallamshire Women and Girls League."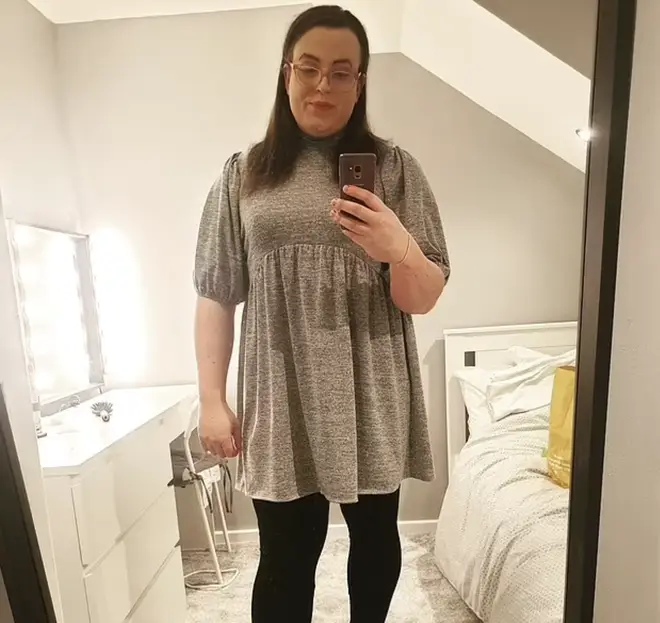 "It's disheartening to acknowledge that this situation contradicts everything in the diversity and inclusion policies, given that I have diligently met every single requirement set out by the Football Association to play," she went on.
"I sincerely hope that this issue of perceived discrimination against me can be resolved peacefully and promptly," she added.
Olivia Martin is a dedicated sports journalist based in the UK. With a passion for various athletic disciplines, she covers everything from major league championships to local sports events, delivering up-to-the-minute updates and in-depth analysis.