A space phenomenon has been spotted on the visible spectrum for the first time on Mars.
The effect, known as airglow, has been observed glowing green for the first time ever around the Red Planet.
---
Scientists used the European Space Agency's ExoMars Trace Gas Orbiter (TGO) probe to see the phenomenon.
On the visible light spectrum, Mars' atmosphere has been shrouded in a green glow.
The phenomenon shares some similarities to northern lights (aroura).
However, while on Earth the lights are caused by the Earth's magnetic field colliding with particles from the sun, on Mars it is caused when two oxygen atoms combine to form an oxygen molecule.
According to the ESA, it happens at approximately 31 miles above the surface.
Airglow is referred to dayglow or nightglow, depending on the hour.
LATEST DEVELOPMENTS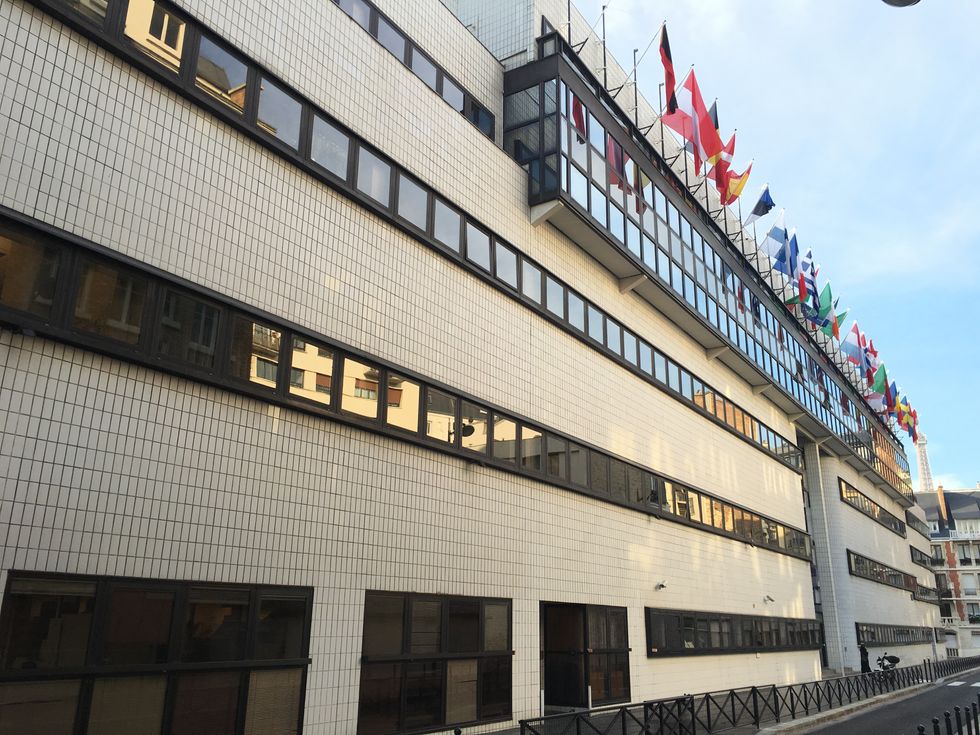 The European Space Agency headquarters in Paris
WikiCommons
​Scientists have suspected Mars to have airglow for around four decades.
​However, the first observation only occurred a decade ago by ESA's Mars Express orbiter, which detected the phenomenon in the infrared spectrum.
Then, dayglow was viewed for the first time in 2020 on the visible light spectrum.
Now, the phenomenon has been viewed on the visible spectrum for the first time at night.
Planetologist Jean-Claude Gérard said: "The intensity of the night glow in the polar regions is such that simple and relatively inexpensive instruments in Martian orbit could map and monitor atmospheric flows.
"A future ESA mission could carry a camera for global imaging.
"In addition, the emission is sufficiently intense to be observable during the polar night by future astronauts in orbit or from the Martian ground."
Scientists believe Mars' atmosphere can also help with the design of future spacecraft destined for the Red Planet.
Dr. Thomas Hughes is a UK-based scientist and science communicator who makes complex topics accessible to readers. His articles explore breakthroughs in various scientific disciplines, from space exploration to cutting-edge research.