The BBC has revealed its list of 100 inspiring and influential women from around the world for 2023.
Among them are attorney and former US First Lady Michelle Obama, human rights lawyer Amal Clooney, Ballon d'Or-winning footballer Aitana Bonmatí, AI expert Timnit Gebru, feminist icon Gloria Steinem, Hollywood star America Ferrera and beauty mogul Huda Kattan.
In a year where extreme heat, wildfires, floods and other natural disasters have been dominating headlines, the list also highlights women who have been working to help their communities tackle climate change and take action to adjust to its impacts.
The list includes 28 Climate Pioneers, named ahead of the United Nations Climate Change Conference, COP28.
Names are listed in no particular order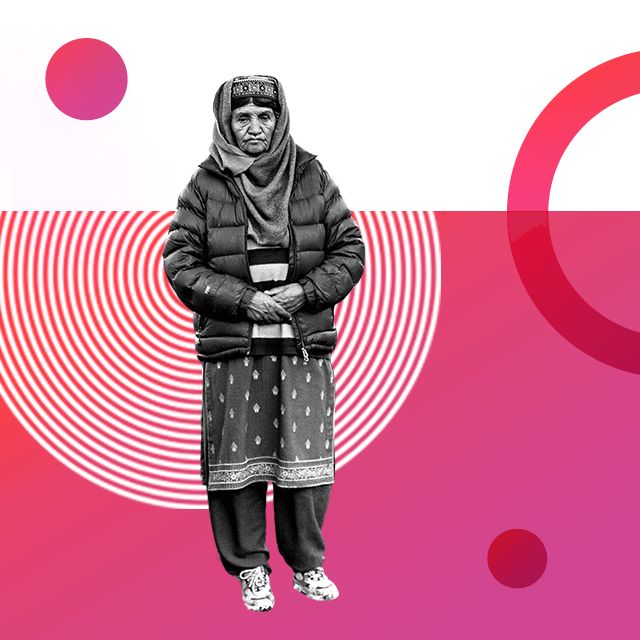 Afroze-Numa, Pakistan
Shepherdess
One of the last Wakhi shepherdesses, Afroze-Numa has taken care of goats, yaks and sheep for almost three decades.
Having learnt the trade from her mother and grandmothers, she is part of a centuries-old tradition that is now dying out in Pakistan's Shimshal valley.
Every year, these shepherdesses take their flocks to pastures 4,800m (16,000ft) above sea level, where they prepare dairy products to barter, while their animals feed.
Their income has brought the village prosperity and allowed them to provide an education for their children. Afroze-Numa still fondly remembers being the first woman in the valley to own a pair of shoes.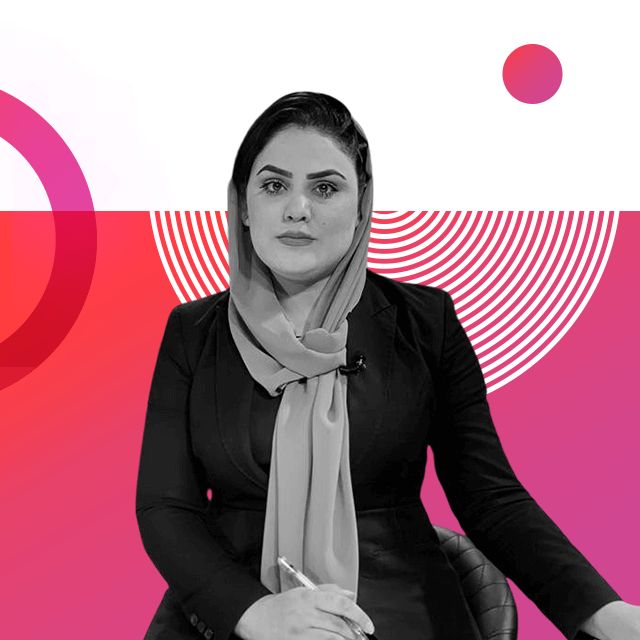 Hosai Ahmadzai, Afghanistan
TV presenter
When the Taliban took control of Afghanistan in August 2021, Hosai Ahmadzai was one of very few female news anchors to carry on broadcasting in the country.
She continues her work at Shamshad TV despite safety concerns and societal resistance against women in the media.
She has since interviewed numerous Taliban officials, but she is constrained in what she can ask them and is unable to question their conduct.
Ahmadzai has a background in law and political science and has been working in the media for seven years. She focuses on girls' education, which has been severely restricted by the Taliban.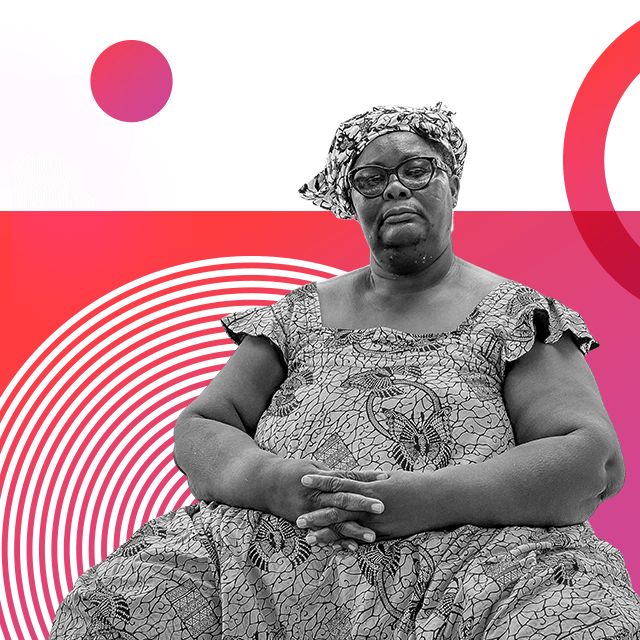 Esi Buobasa, Ghana
Fishmonger
A native of Fuveme, a Ghanaian village washed away by the sea, Esi Buobasa has experienced first-hand the impact of climate change.
With her husband and five children, she was forced to migrate as sea levels rose, making her land uninhabitable.
A leading fishmonger in her village, Buobasa and her colleagues set up an association aimed at helping fisherwomen in the region, as their source of income is threatened by coastal erosion.
The alliance, which now has about 100 members, meets weekly to discuss issues affecting women in the business and makes monetary contributions to support families in need.
We despair every time the tidal waves come. Death comes for us and the next generation.
Esi Buobasa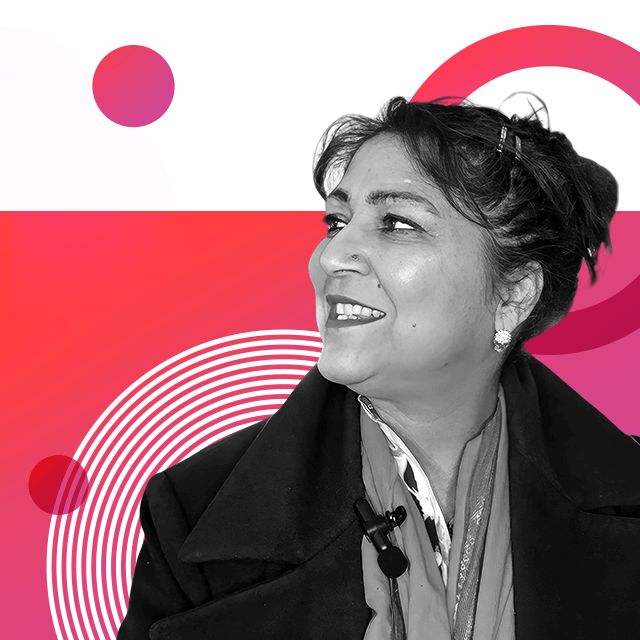 Chila Kumari Burman, UK
Artist
Working across a range of arts including printmaking, drawing, painting, installation and film, Chila Kumari Burman uses her work to discuss issues such as representation, gender and cultural identity.
This year, the artist has seen her work feature at the Blackpool Illuminations, a lights festival that has been running in the UK since 1879. Lollies in Love With Light is a technicolour installation with an ice cream van at its centre, inspired by the ice cream business her parents ran.
In 2020, Burman made the installation Remembering a Brave New World adorning Tate Britain's façade with references to Indian mythology, popular culture and female empowerment.
Last year she was awarded an MBE.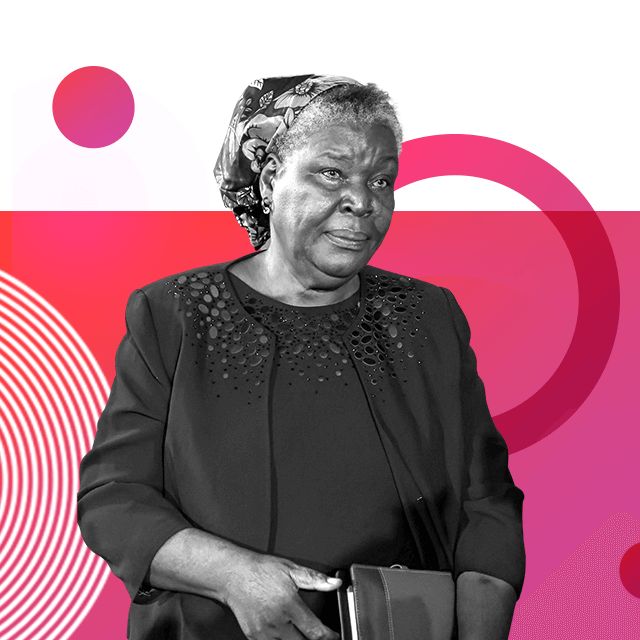 Paulina Chiziane, Mozambique
Writer
With her 1990s debut, Ballad of Love in the Wind, Paulina Chiziane became the first woman to publish a novel in Mozambique.
Growing up on the outskirts of Mozambique's capital, Maputo, Chiziane learnt Portuguese at a Catholic school. She studied languages at Eduardo Mondlane University, but did not graduate.
Her work has been translated into various languages, including English, German and Spanish. With the book The First Wife: A Tale of Polygamy, she won the local José Craveirinha Award.
More recently she won the Camões Prize, considered the most prestigious writing award in Portuguese.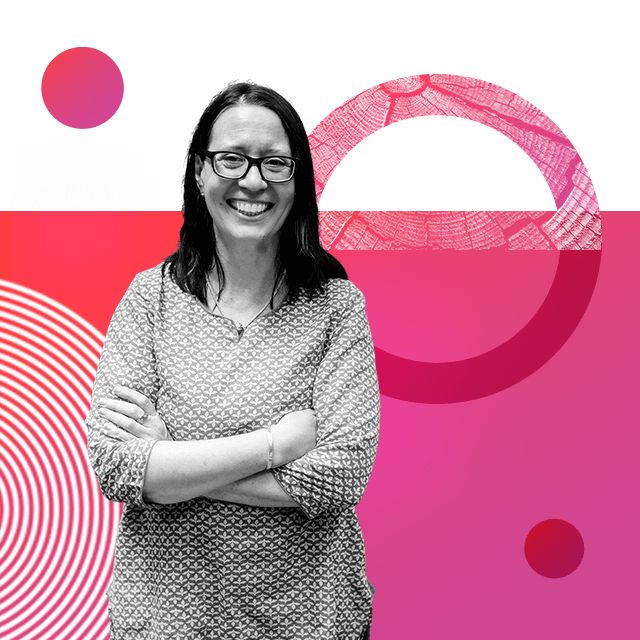 Susanne Etti, Australia
Sustainable tourism expert
One of the few climate scientists in the travel and tourism sector, Susanne Etti is passionate about leading the industry towards a more sustainable future.
Her work as the global environmental impact manager at Intrepid Travel, a small-group adventure travel business, has led the company to become the first tour operator with verified science-based carbon reduction targets.
Etti has authored an open-source guide for travel businesses wanting to decarbonise and is a key part of Tourism Declares, a voluntary community of 400 travel organisations, companies and professionals who have declared a climate emergency.
Today we are seeing more businesses recognising the importance of climate action by setting ambitious goals to reduce environmental impact, investing in renewable energy and committing to long-term emission reduction targets.
Susanne Etti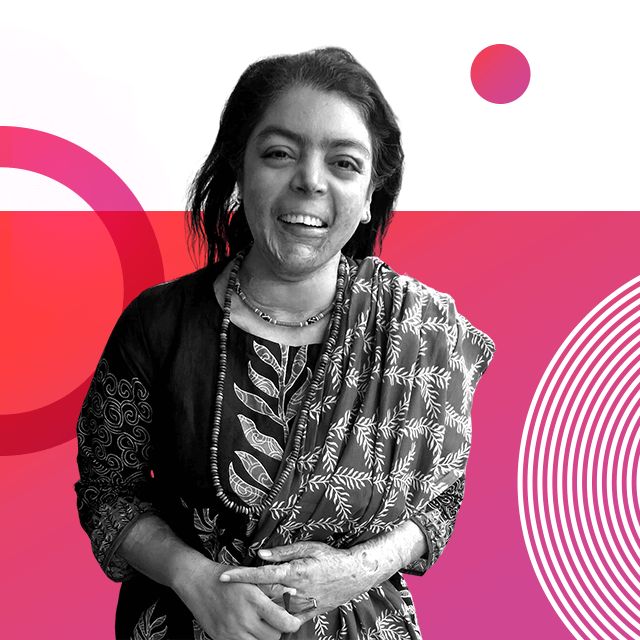 Jannatul Ferdous, Bangladesh
Burns survivor
Having survived an accident that burnt 60% of her body, Jannatul Ferdous has gone on to become a film-maker, writer and disability campaigner.
She is the founder of Voice & Views, a human rights organisation that fights for the rights of women who have survived burns.
Known as Ivy to her friends and family, she has made five short films and published three novels, using her storytelling to raise awareness around people living with disabilities.
Ferdous has studied extensively and her academic achievements include an MA in English Literature and a degree in Development Studies.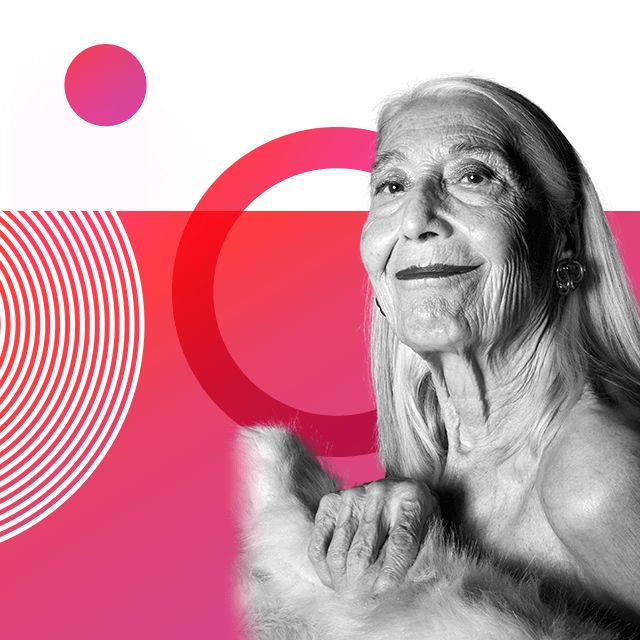 Licia Fertz, Italy
Model and influencer
Not many 93-year-olds can say they have more than 235,000 followers on Instagram, but for Italy's oldest body positivity influencer, that's just the beginning.
Licia Fertz lived through World War Two, endured the death of her 28-year-old daughter and saw her husband die.
But when her grandson opened an Instagram profile for her to cheer her up, her colourful outfits and radiant smile made her an instant social media star.
She has written an autobiography and modelled nude for the cover of Rolling Stone magazine at the age of 89.
She is an anti-ageism, feminism and LGBTQ+ activist, promoting body positivity and reshaping how we perceive ageing bodies and the elderly.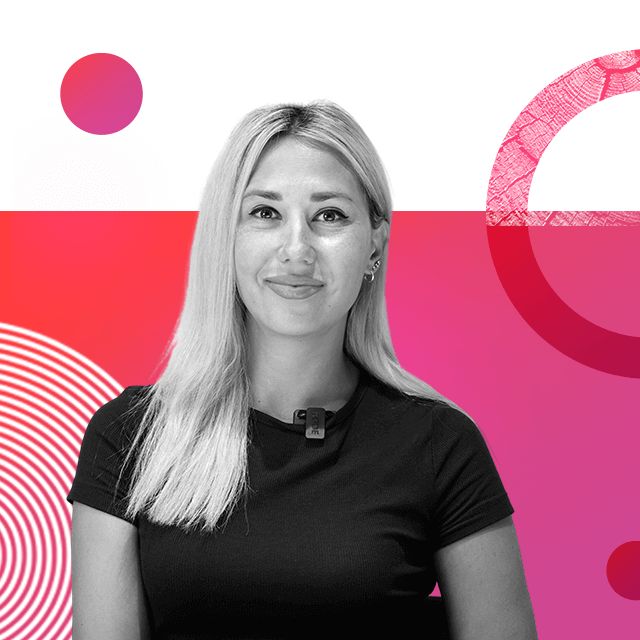 Natalia Idrisova, Tajikistan
Green energy consultant
Women living in remote parts of Tajikistan often struggle to access energy sources such as electricity or firewood. Environmental charity project co-ordinator Natalia Idrisova seeks practical environmental solutions to this energy crisis and educates women about natural resources and energy-efficient technologies and materials.
Besides training, her organisation offers energy-saving equipment, solar kitchens and pressure cookers, freeing up time for the women and supporting gender equality in the home in a climate-friendly way.
Now Idrisova is training communities on how climate change specifically affects people with disabilities and finding ways to ensure these voices are heard in political discussions.
Extreme events around the world give us the last warning that people are inseparable from nature. We cannot negligently exploit nature without serious consequences.
Natalia Idrisova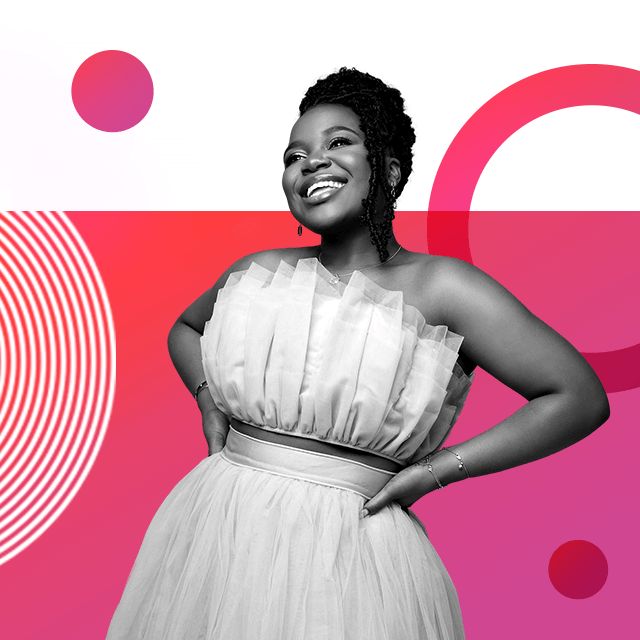 Vee Kativhu, Zimbabwe/UK
Content creator and YouTuber
From juggling her studies with a part-time job at McDonald's to gaining degrees from Oxford and Harvard universities, Vee (Varaidzo) Kativhu's academic journey has become an inspiration to thousands across the world.
While at university, she set up a YouTube channel to share her experiences as a student from a lower socio-economic background, and provided study tips and resources to others like her.
Since then, Kativhu has launched Empowered by Vee, a platform through which she seeks to make higher education more accessible for unsupported or under-represented students around the world.
She has written a practical self-help book for young people and is currently pursuing a PhD in Education Leadership.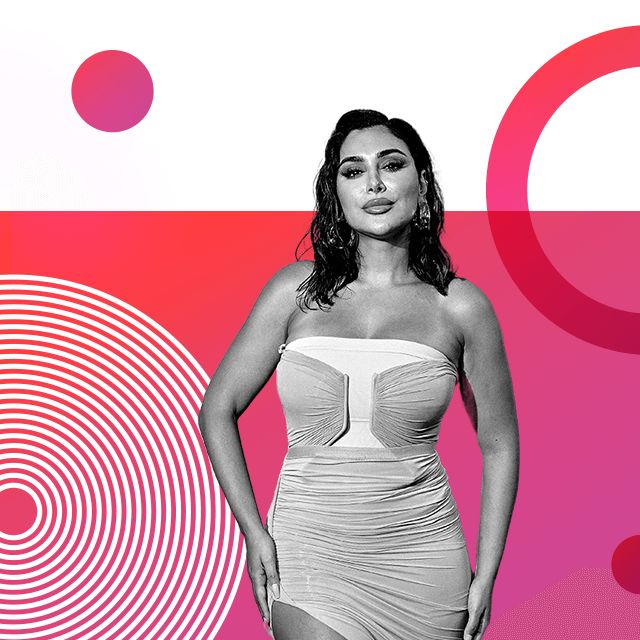 Huda Kattan, US
Beauty business founder
Born in the US to Iraqi immigrants, Huda Kattan grew up in Oklahoma and shunned a traditional corporate career to pursue her lifelong passion in beauty.
After enrolling in a prestigious make-up training school in Los Angeles, she built up a clientele of A-list celebrities including several royal families across the Middle East.
She has since become the most-followed beauty brand on Instagram with more than 50 million followers.
Kattan founded her cosmetics brand, Huda Beauty, in 2013 by launching a line of false eyelashes. Today, her billion-dollar business encompasses over 140 beauty products, sold in more than 1,500 stores worldwide.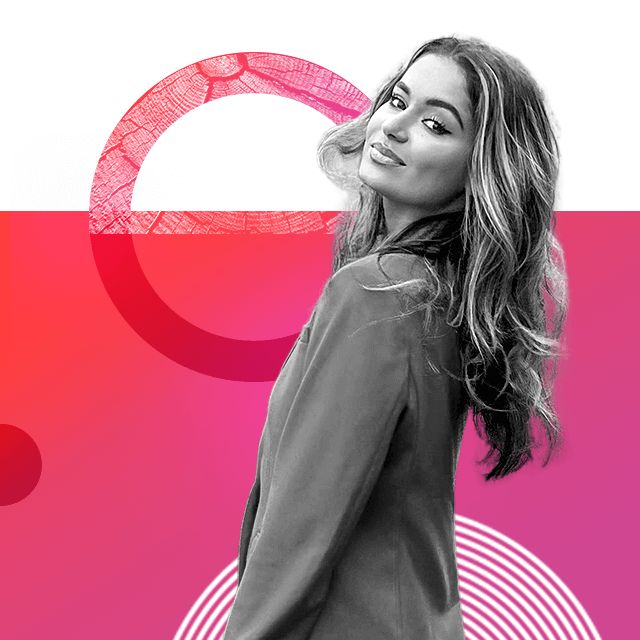 Sophia Kianni, US
Student and social entrepreneur
After speaking to relatives in Iran, social entrepreneur Sophia Kianni realised that there was relatively little reliable information about climate change in their language, so she began translating materials into Farsi.
This soon expanded into a wider project when she founded Climate Cardinals, an international youth-led non-profit group that aims to translate climate information into every single language and make it more accessible to those who don't speak English.
It now has 10,000 student volunteers across 80 countries. They have translated one million words of climate material into more than 100 languages.
Kianni's aim is to help break down language barriers to the global transfer of scientific knowledge.
Young activists have built and nurtured global climate action networks, mobilised millions to protest, driven thousands of petitions against fossil fuel development, and raised millions of dollars to fund climate initiatives. The world's challenges are too great for us to silo ourselves based on age or experience.
Sophia Kianni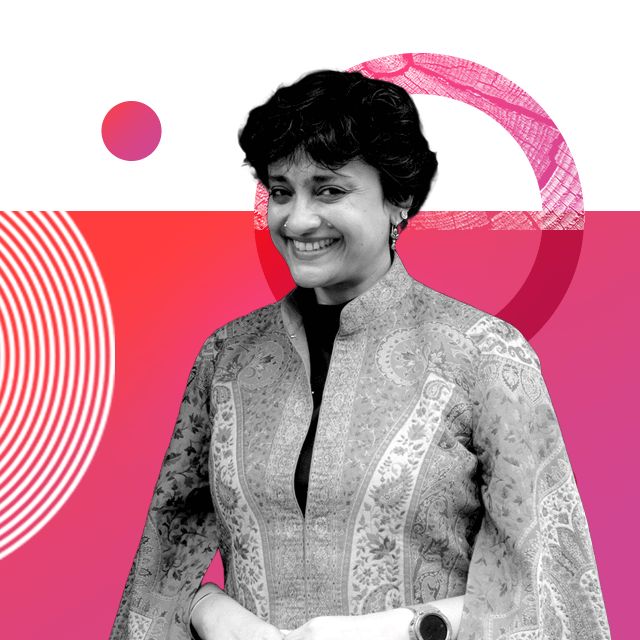 Arati Kumar-Rao, India
Photographer
Working across South Asia, independent photographer, writer and National Geographic Explorer Arati Kumar-Rao documents the changing landscape caused by climate change.
She chronicles how drastically depleting groundwater, habitat destruction and land acquisition for industry devastate biodiversity and shrink common lands, displacing millions and pushing species towards extinction.
Kumar-Rao has crisscrossed the Indian subcontinent for over a decade, and her hard-hitting stories reveal how environmental destruction impacts livelihoods and biodiversity.
Her book, Marginlands: India's Landscapes on the Brink, encapsulates the experiences of those living in India's most hostile environments.
At the root of the climate crisis is the lamentable loss of our elemental connection with land, water and air. It is imperative that we reclaim this connection.
Arati Kumar-Rao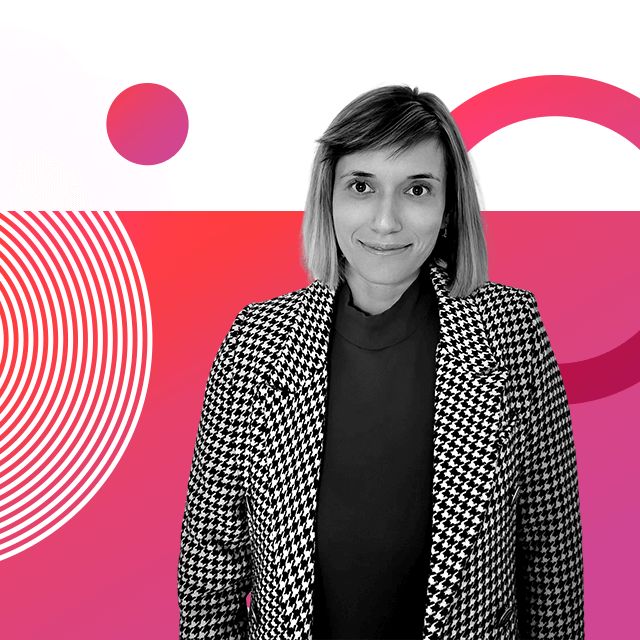 Marijeta Mojasevic, Montenegro
Disability rights activist
After surviving two strokes when she was in high school, Marijeta Mojasevic's life changed dramatically.
Having experienced physical and psychological effects, many of which she still lives with today, Mojasevic now works as a youth adviser and disability rights activist.
She uses her voice to challenge attitudes and behaviours towards people with neurological disorders.
She designed workshops called Life With Disability, where she draws upon her own experiences to help challenge prejudice.
She is an ambassador for OneNeurology, an initiative which aims to make neurological conditions a global public health priority.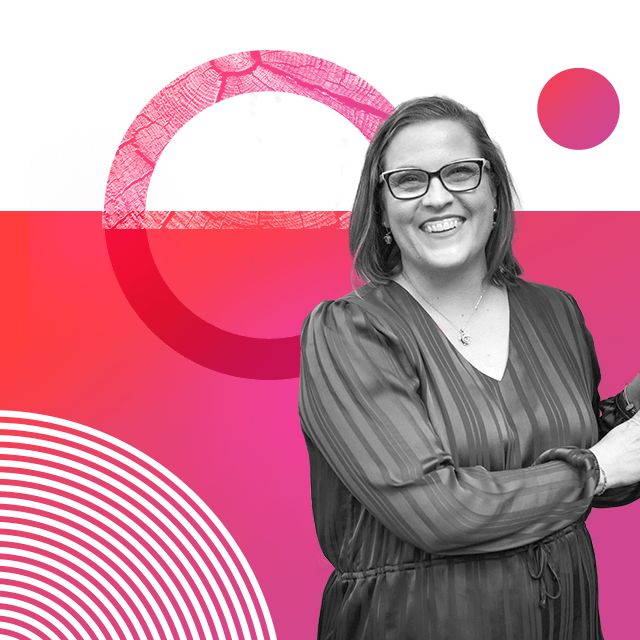 Sarah Ott, US
School teacher
Coming of age in the US state of Florida in the aftermath of 9/11, middle school teacher Sarah Ott says she was vulnerable to misinformation.
Despite being educated in the sciences, for some time she doubted that climate change was really happening.
Admitting that she was wrong was the first step in her search for the truth. Her journey has led her to become the climate change ambassador with the National Center for Science Education.
Now based in the state of Georgia, she uses climate change to teach physical science concepts to her students and raises awareness of environmental issues in her community.
Even though climate change is an "all hands on deck" situation, we just can't do it all by ourselves. Activism is like a garden. It is seasonal. It rests. Respect the season you are in.
Sarah Ott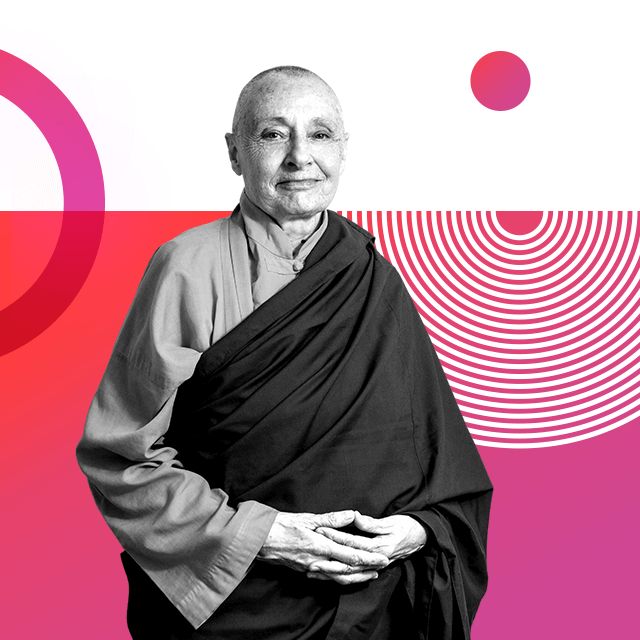 Jetsunma Tenzin Palmo, India
Bhikṣuṇī, Buddhist nun
Born in England in the 1940s, Jetsunma Tenzin Palmo adopted Buddhism when she was a teenager.
At the age of 20 she travelled to India and became one the first Westerners to be ordained as a Tibetan Buddhist monastic.
To promote the status of female practitioners, Tenzin Palmo founded the Dongyu Gatsal Ling Nunnery in Himachal Pradesh, India, which is home to more than 120 nuns.
She is best known for spending 12 years living in a remote cave in the Himalayas, three of those in strict meditation retreat. In 2008, she was conferred the rare title of Jetsunma, which means Venerable Master.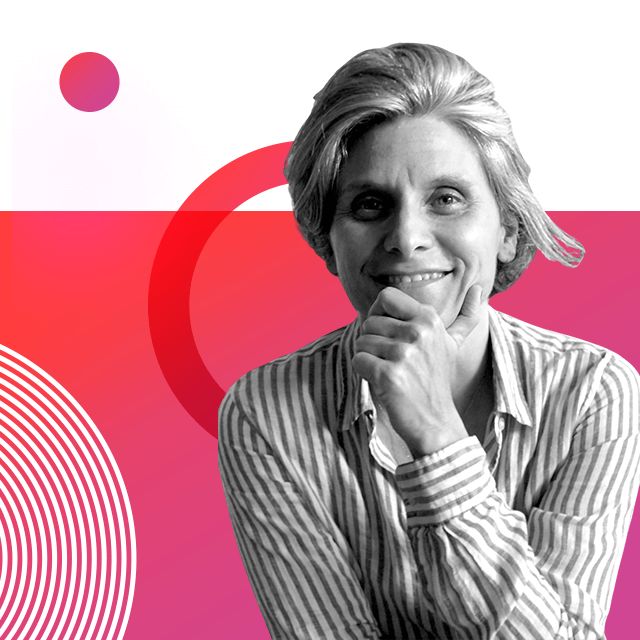 Lala Pasquinelli, Argentina
Artist
Women Who Were Not On a (Magazine) Cover is artist Lala Pasquinelli's brainchild, founded in 2015 to question beauty stereotypes and the representation of women in the media and popular culture.
The project is behind viral campaigns that invite women to reassess the narrative around their bodies, including issues such as ageing and dieting. Their recent call to action #HermanaSoltaLaPanza (Sister, stop sucking in your tummy) highlighted real stories of people of all shapes and sizes.
A lawyer, poet, lesbian and feminist activist, Pasquinelli works to dismantle homogenous feminine beauty ideals that she says are "classist, sexist and racist" and further fuel gender inequality.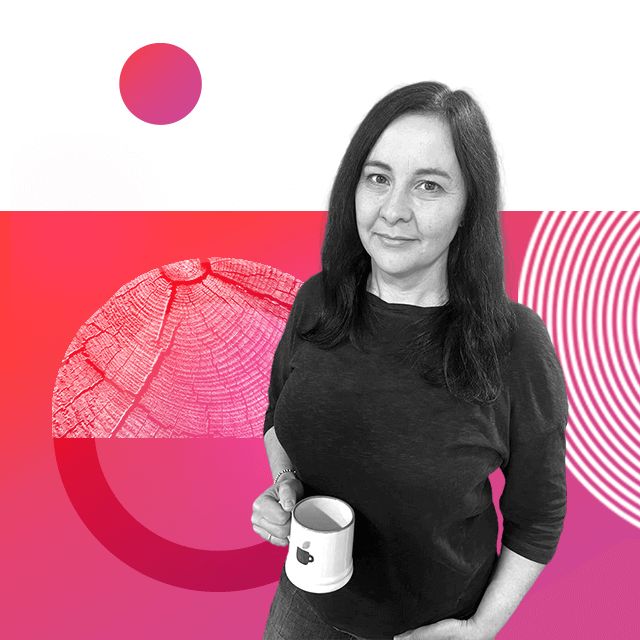 Jess Pepper, UK
Founder of Climate Café
Climate Café is a community-led space where people come together to drink, chat and act on climate change. The first one was founded by Jess Pepper in 2015, in the Scottish village of Birnam, Perthshire.
She now supports other communities to start their own spaces, linked together in a global network.
Attendees say these are safe spaces where they can share their ideas and concerns about the climate crisis.
Pepper holds a number of leadership roles within the climate sphere, is an honorary fellow of the Royal Scottish Geographical Society and a fellow of the Royal Society of Arts.
Climate action and positive change is happening in communities, often led by women and children. Seeing how connections are inspiring and informing change, building resilience whilst creating opportunity and political space for further change, gives me hope.
Jess Pepper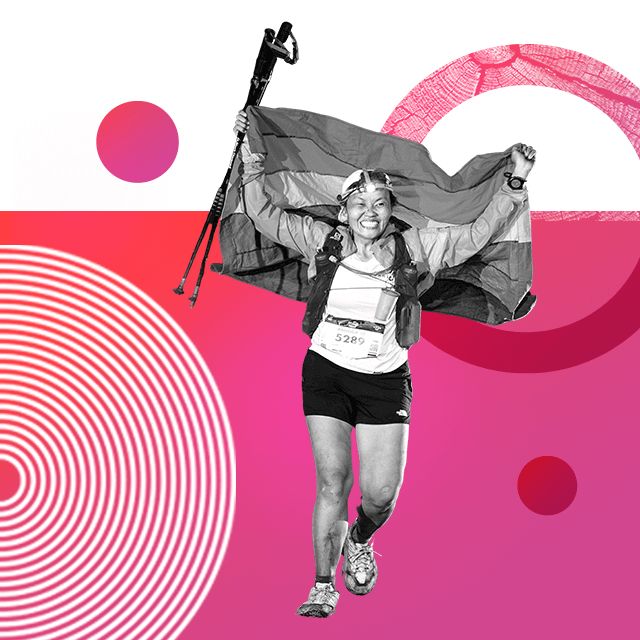 Matcha Phorn-in, Thailand
Campaigner for indigenous and LGBTQ+ rights
Living in Thailand on the border with Myanmar, an area which has experienced the effects of both climate change and conflict, Matcha Phorn-in has focused her work on the rights of minorities.
She founded the Sangsan Anakot Yawachon Development Project, an organisation that aims to educate and empower thousands of stateless and landless indigenous women, girls, and young members of the LGBTQ+ community.
As an ethnic minority/indigenous lesbian feminist, Matcha Phorn-in has a leading role in the movement to stop gender-based violence in the region, while also advocating for land rights and climate justice for displaced and disenfranchised people.
There can't be sustainable climate solutions without the meaningful participation and voices from indigenous communities, LGBTQIA+, women and girls.
Matcha Phorn-in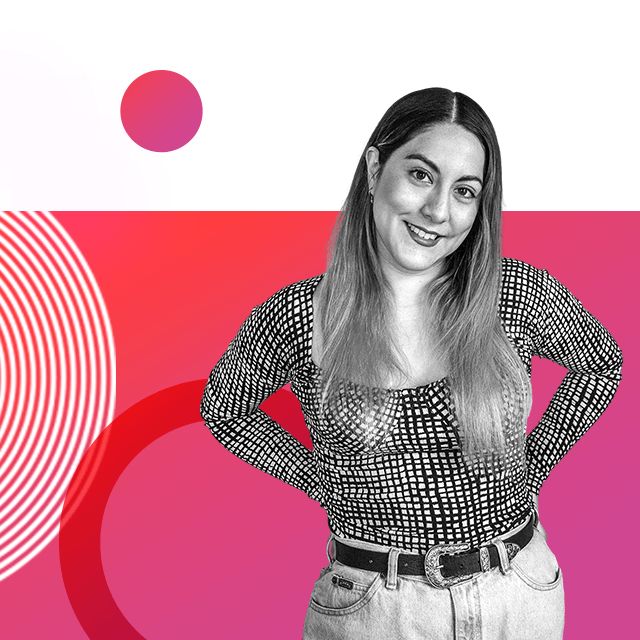 Carolina Díaz Pimentel, Peru
Journalist
When she was finally diagnosed with autism in her late 20s, Carolina Díaz Pimentel baked herself a cake to celebrate the fact that she now knew she was neurodivergent.
Now in her 30s and "proudly autistic", she works as a journalist specialising in neurodivergence and mental health coverage.
Díaz also works to end the stigma that people with psychosocial disabilities often face. She is the founder of several projects or non-profits that raise awareness of neurodiversity: Mas Que Bipolar (More than bipolar), the Peruvian Neurodivergent Coalition and Proyecto Atípico (Project Atypical).
She is a Pulitzer Center grantee, and a Rosalynn Carter scholar.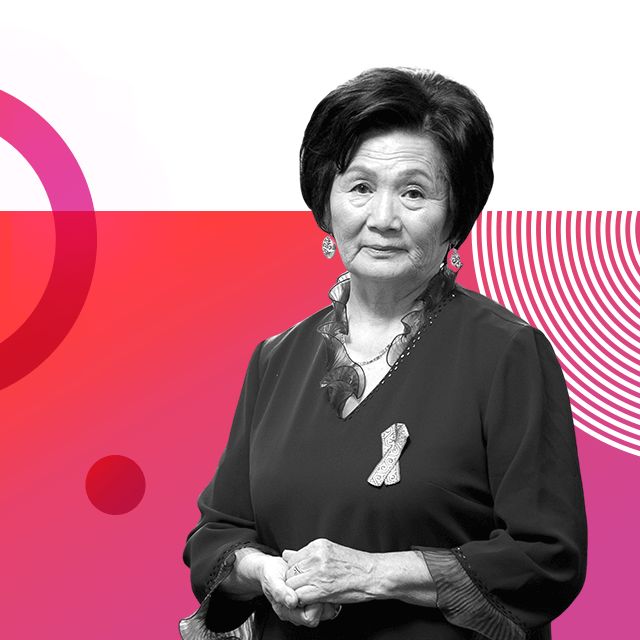 Shairbu Sagynbaeva, Kyrgyzstan
Co-founder of For Life sewing shop
After undergoing three years of intensive treatment for stage four cancer and struggling to pay for her drugs, Shairbu Sagynbaeva is now in remission.
Together with four other cancer patients in remission, she set up the For Life sewing shop, where they make and sell bags using national ornaments, donating all profits to support cancer treatment.
So far, they have raised more than $33,000 (£26,500) for 34 women in need of financial support to cover their medical costs.
Sagynbaeva also recognised there was a need to support patients living far from the treatment centre so she helped to establish a nearby not-for-profit hostel where they could stay.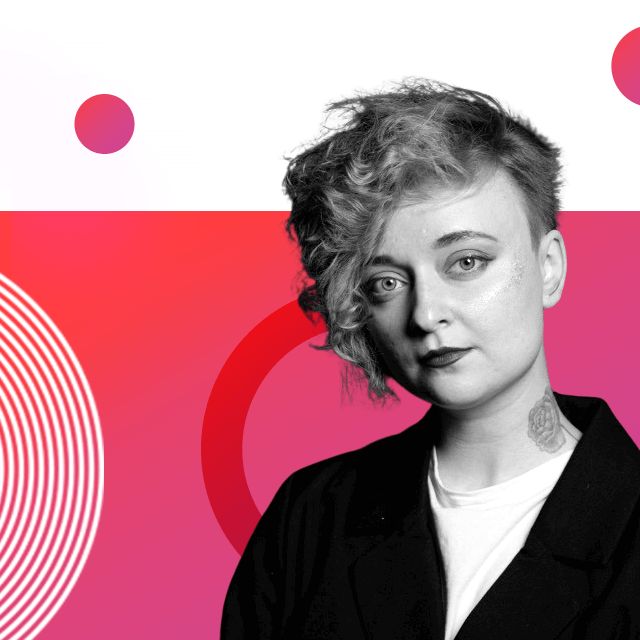 Daria Serenko, Russia
Poet
Writer and political activist Daria Serenko is one of many co-ordinators of the Feminist Anti-War resistance – a movement against Russia's invasion of Ukraine.
For the past nine years she has been writing about gender violence in Russia, and has written two books of feminist and anti-war prose.
Serenko is also the creator of the Quiet Pickett art initiative, in which she wears placards inscribed with messages to engage people on particular issues.
Two weeks before Russia began its full-scale invasion of Ukraine, Serenko was detained by the authorities, accused of spreading "extremist" messages. Soon after she immigrated to Georgia and is now designated a "foreign agent" by the Russian authorities.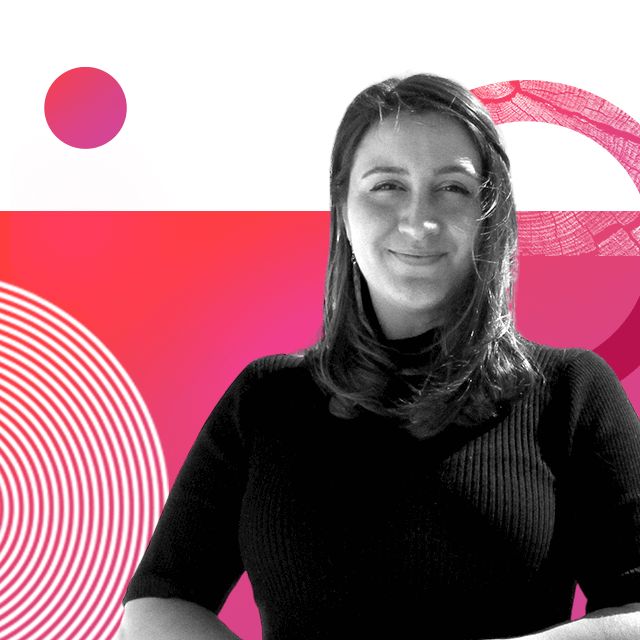 Kera Sherwood-O'Regan, New Zealand
Indigenous rights and disability advocate
A Kāi Tahu indigenous and disabled climate expert, Kera Sherwood-O'Regan is from Te Waipounamu, the South Island of New Zealand.
She is the co-founder of Activate, a social impact agency specialising in climate justice and social change.
Her practice is grounded in Māori approaches to land and ancestors, which until recently were ignored by the mainstream climate conversation.
Sherwood-O'Regan has built relationships with ministers, officials and broader civil society to highlight the effects of climate change on her communities, while advocating for greater recognition of the rights of indigenous people and people with disabilities in the climate negotiations.
We are rejecting the extractivist model, we are taking up space, we are leading with community – and it is working. I think many people now recognise that the realisation of indigenous sovereignty is the solution to the climate crisis.
Kera Sherwood-O'Regan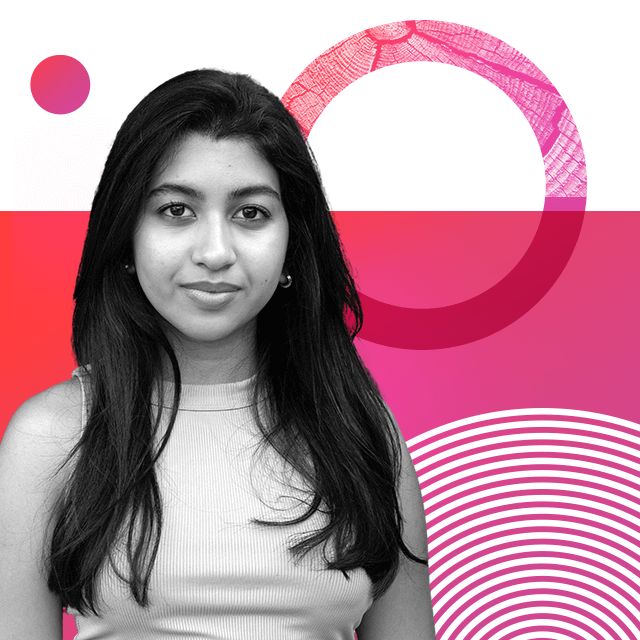 Sagarika Sriram, United Arab Emirates
Educator and climate adviser
Teenager Sagarika Sriram is fighting to make climate education mandatory in schools.
Using her coding skills, she set up the online platform Kids4abetterworld, designed to help educate children around the world and support them in sustainability projects in their communities.
She backs this up with online and offline environmental workshops, teaching children how they can have a positive impact on climate change.
Alongside studying for her A-levels in Dubai, Sriram is part of the children's advisory team of the UN Committee on the Rights of the Child, where she champions environmental rights.
It is not time for alarm but for action, so each child is educated to live sustainably and drive the systemic changes we need to see in our world.
Sagarika Sriram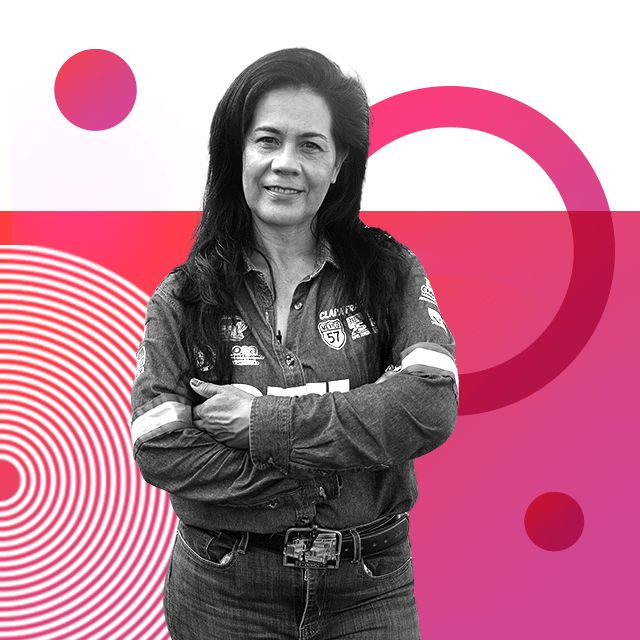 Clara Elizabeth Fragoso Ugarte, Mexico
Truck driver
Truck driver Clara Elizabeth Fragoso Ugarte has dedicated 17 years of her life to a notoriously male-dominated industry, travelling the length of Mexico along some of the country's most dangerous roads.
Originally from Durango, Fragoso Ugarte got married at the age of 17 and is mother to four children and grandmother to seven.
As a "trailera", as women truckers are called, she spends her life on the road delivering goods across Mexico and the US.
She also helps train young drivers and aims to inspire other women to join the industry in order to achieve gender equity in the heavy-load trucking business.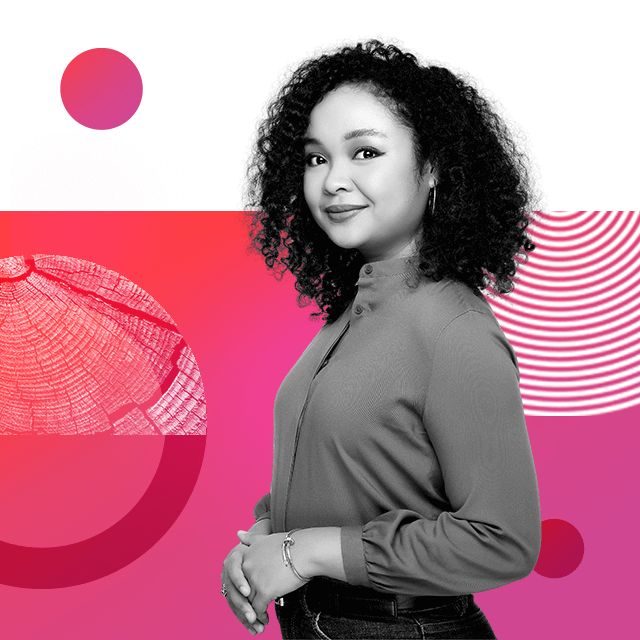 Louise Mabulo, Philippines
Farmer and entrepreneur
In 2016, Typhoon Nock-Ten rampaged through parts of Camarines Sur, Philippines, decimating 80% of agricultural land.
Louise Mabulo defied the devastation by founding The Cacao Project during the aftermath. The organisation aims to revolutionise local food systems through sustainable agroforestry.
Mabulo empowers farmers, dismantles destructive food systems, and champions a rural-led green economy, putting control back in the hands of those who cultivate the land.
She advises international climate policy, where she amplifies rural stories and knowledge. She was recognised by the United Nations Environment Programme as a Young Champion of the Earth.
I find hope in knowing that movements around the world are being built by people just like me, stewarding a future with green landscapes, that connect communities, where our food is sustainable and accessible, where our economies are circular, and are driven by just, equitable principles.
Louise Mabulo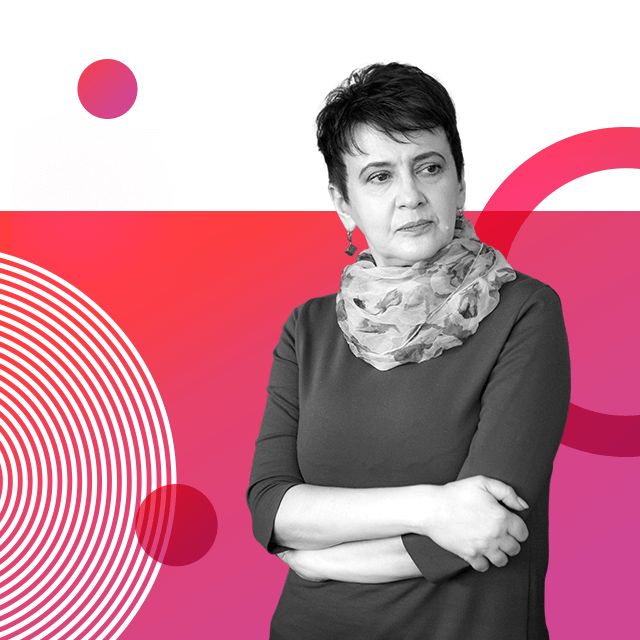 Oksana Zabuzhko, Ukraine
Writer
The author of more than 20 works, including fiction, poetry and non-fiction, Oksana Zabuzhko is considered one of Ukraine's major writers and intellectuals.
Internationally, she is known for works such as Field Work in Ukrainian Sex, and The Museum of Abandoned Secrets.
She graduated from the department of Philosophy of Kyiv's Shevchenko University and has a doctorate in the Philosophy of Arts.
Her books have been translated into 20 languages, and won her many national and international awards, including the Angelus Central European Literary Prize, Ukraine's Shevchenko National Prize and the French National Order of the Legion of Honour.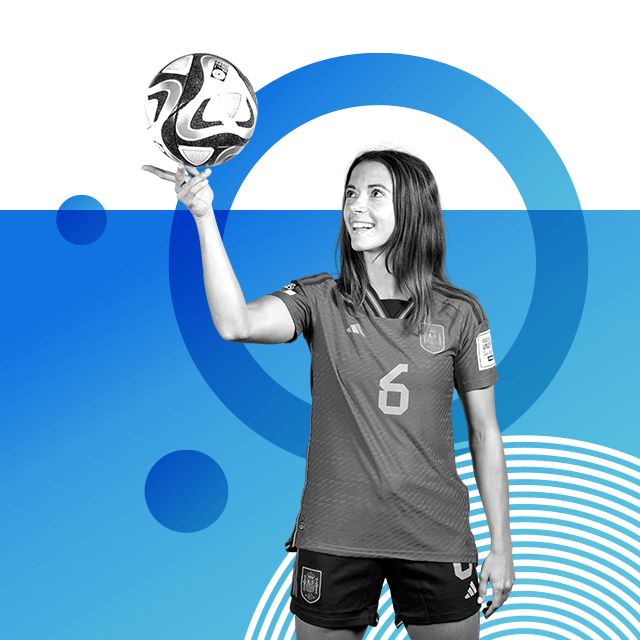 Aitana Bonmatí, Spain
Footballer
Born in Catalonia, midfielder Aitana Bonmatí won both the Spanish league and Champions League with her club Barcelona this year.
But it was during the World Cup that she became a global superstar: she was integral to Spain's victory, scoring three goals and named player of the tournament. Aged 25, she won the prestigious Ballon d'Or and was crowned Uefa player of the year.
Unafraid to use her voice on and off the field, Bonmatí speaks out for equality in football for women.
As her country's World Cup win was overshadowed by the fallout from Spanish football federation president Luis Rubiales kissing a player, Jenni Hermoso, on the lips, Bonmatí used her Uefa acceptance speech to show support for her team-mate and for other women facing similar challenges.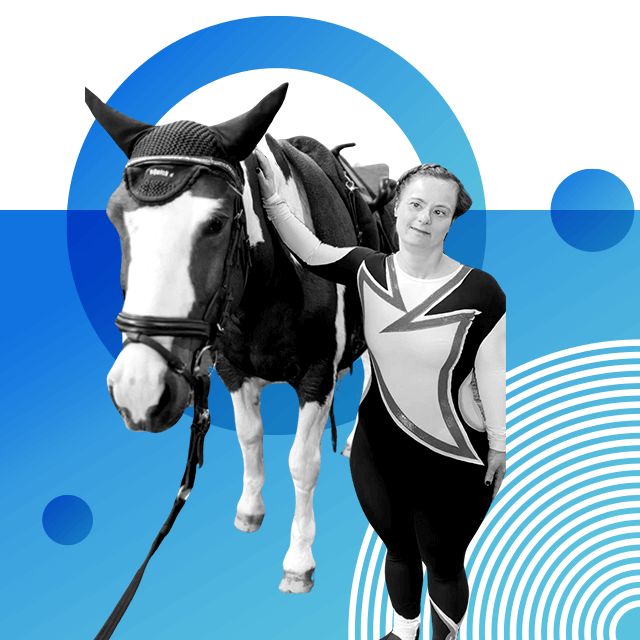 Antinisca Cenci, Italy
Equestrian vaulter
When Antinisca Cenci started equestrian vaulting in her 30s, she did not anticipate that 10 years later she would be touring with a team practising the gymnastics-on-horseback.
From La Fenice, in northern Italy, she has not had an easy life. Her mother was told Cenci would not "survive the first cold" after she experienced complications at birth.
Cenci started vaulting as part of a programme initiated by the local ANFFAS centre (Italy's National Association for Families and People with Disabilities) and La Fenice vaulting team.
She now trains with world champion vaulter Anna Cavallaro and trainer Nelson Vidoni.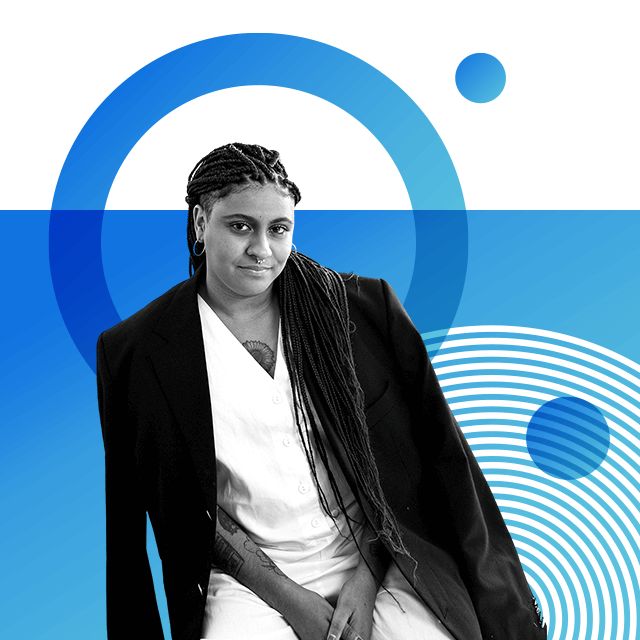 Andreza Delgado, Brazil
Curator and cultural manager
Seeking to bring the experience of attending a comic book convention to people living in poorer neighbourhoods on the outskirts of Sao Paulo, Andreza Delgado helped launch PerifaCon.
The free event focuses on comic authors, artists and other contributors from the Brazilian favelas, who are usually overlooked as cultural consumers or creators.
With comic books, videogames, concerts and other "geek culture" features, the third PerifaCon took place in 2023, with more than 15,000 people in attendance.
Using her platforms as a YouTuber and podcaster, Delgado has been vocal about democratising access to culture in Brazil, focusing particularly on the work of black artists.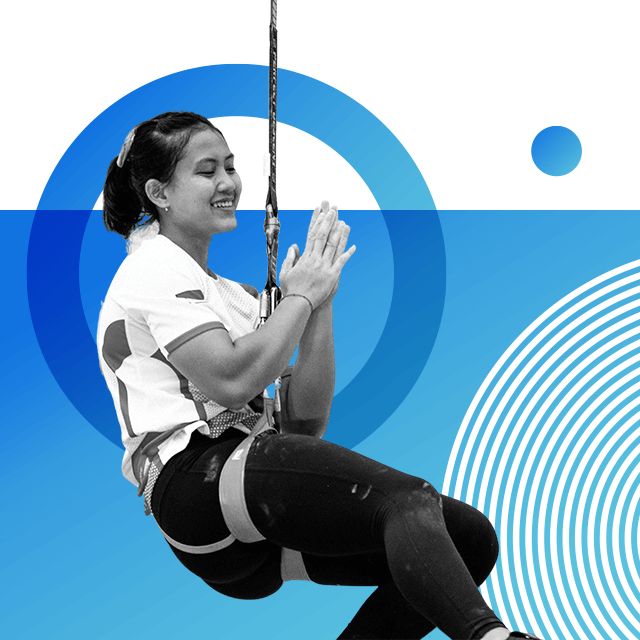 Desak Made Rita Kusuma Dewi, Indonesia
Speed climber
While at elementary school in Bali, Desak Made Rita Kusuma Dewi was invited to a climbing wall, and soon fell in love with speed climbing.
She experienced early success in youth competitions, but the "queen of Indonesian rock climbing" has really scaled the heights this year, winning gold in the women's speed event at the 2023 IFSC Climbing World Championships with a record time of 6.49 seconds.
This feat earned her a ticket to the Paris 2024 Olympics, where speed climbing will feature as a separate event for the first time.
The climber could make Olympic history for Indonesia, which so far has medals only in badminton, weightlifting and archery.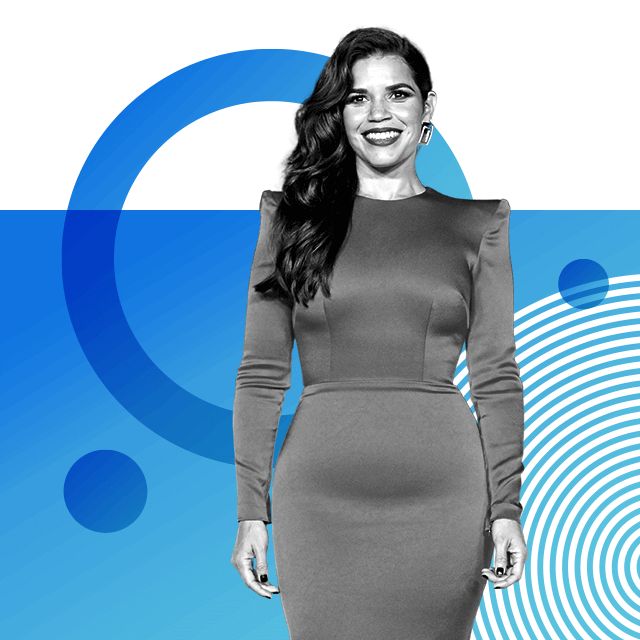 America Ferrera, US
Actress
An instantly recognisable face from the world of entertainment, award-winning actress, director and producer America Ferrera is known for various major roles – including in the recent record-breaking film Barbie, Real Women Have Curves and hit series Ugly Betty.
She became the youngest person to win an Emmy in the lead actress category for her role in Ugly Betty – and the first Latina. A long-time activist, Ferrera is a prolific speaker about women's rights and the need to have more representation on screen.
The daughter of Honduran immigrants, she campaigns to improve the lives of Latinas in the US through her non-profit, Poderistas.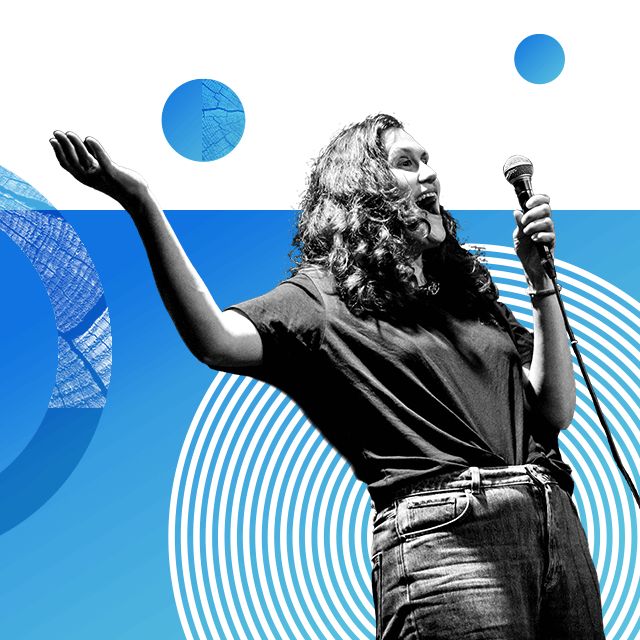 Anne Grall, France
Comedian
The Greenwashing Comedy Club is a stand-up collective that addresses environmental issues as well as feminism, poverty, disability and LGBTQ+ rights.
It was founded by stand-up comedian Anne Grall, who believes that through punchlines, it is possible to sow the seeds of change in people's minds and even influence their habits.
In a society driven by entertainment, where concise concepts and short messages prevail, Grall believes that humour, often reliant on exaggeration and punchlines, can be an excellent medium to share ideas around climate change.
The success of the Greenwashing Comedy Club is quite heartening because it indicates that today many people are concerned about climate change, and they want to come together, laugh, and leave the show feeling ready to continue the fight!
Anne Grall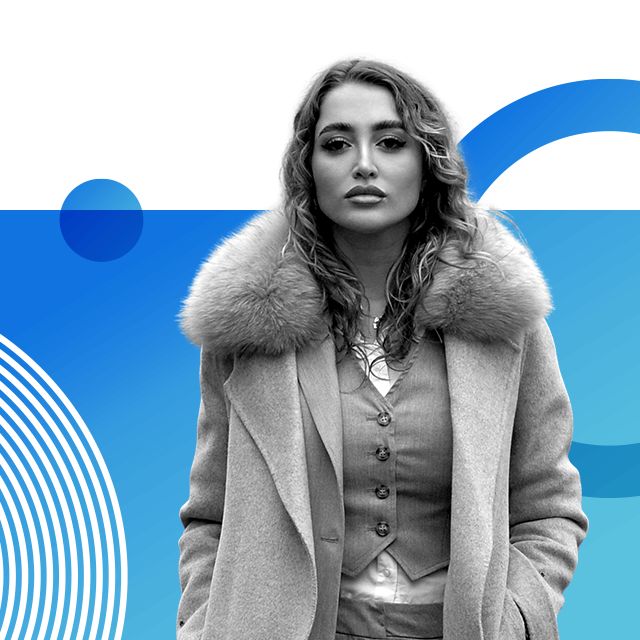 Georgia Harrison, UK
TV personality
After Georgia Harrison became a victim of image-based sexual abuse, she decided to use her story to help tackle violence against women and change the way the UK views consent.
The TV personality, known for her appearances on shows such as Love Island and The Only Way is Essex, led a campaign to bring an amendment to the UK's online safety bill to make intimate image abuse crimes, also referred to as "revenge porn", easier to prosecute.
Harrison is now calling for online platforms to face tougher consequences for hosting images or footage taken or shared without consent.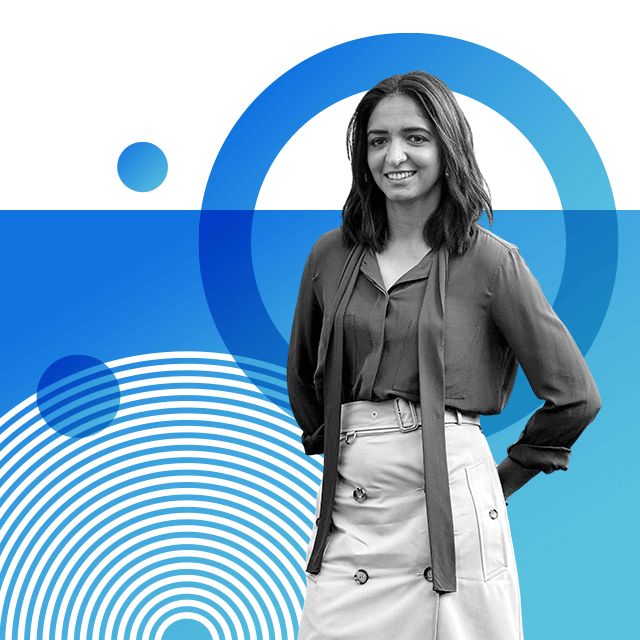 Harmanpreet Kaur, India
Cricketer
This year, Harmanpreet Kaur became the first Indian woman to be named as one of Wisden's five Cricketers of the Year.
The captain of the India women's national cricket team is a prolific scorer both at home and abroad. Last year she led her team to a silver-medal finish at the Commonwealth Games.
In domestic cricket, she led Mumbai Indians to win the inaugural Women's Premier League in March.
One of her career highlights came in 2017, when she scored 171 runs off 115 balls for India in their Women's World Cup semi-final match against Australia, helping to propel her team into the final.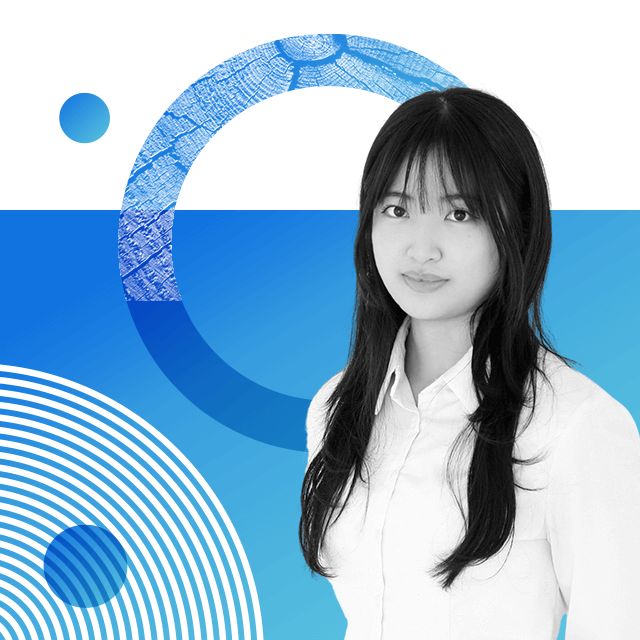 Dayeon Lee, South Korea
Founder of Kpop4Planet
Through Kpop4Planet, Dayeon Lee is rallying K-pop fans all around the world to confront the climate crisis.
Since its launch in 2021, the campaign group has asked influential people at South Korea's biggest entertainment labels and streaming services to take climate action, and transition to renewable energy.
The group has highlighted the environmental implications of physical album waste, which prompted iconic figures in K-pop to pivot to digital albums.
Dayeon Lee is now moving beyond music, to challenge the climate pledges of luxury fashion brands, which often feature K-pop celebrities as their public face.
When standing for social justice, we never give up until we make a change. We have proved this time and again, and will continue to do so, fighting against the climate crisis.
Dayeon Lee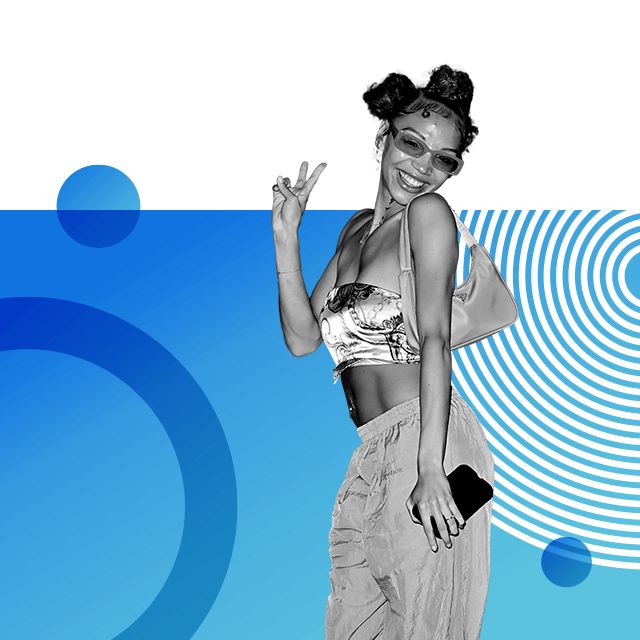 Justina Miles, US
Deaf performer
At February's Super Bowl LVII, one of the most-watched sporting events in the world, Justina Miles made history.
The performer, who is deaf, went viral when she stole some of pop icon Rihanna's thunder by signing the mega-star's lyrics, in an energetic and charismatic act.
This made her the first deaf woman to perform American Sign Language (ASL) at the Super Bowl's prestigious half-time show. Her earlier ASL rendition of Lift Every Voice and Sing – known as the Black National Anthem – was also a first at the event.
Miles wants to show the world more authentic representations of deaf people and she hopes to open her own practice to train more deaf nurses.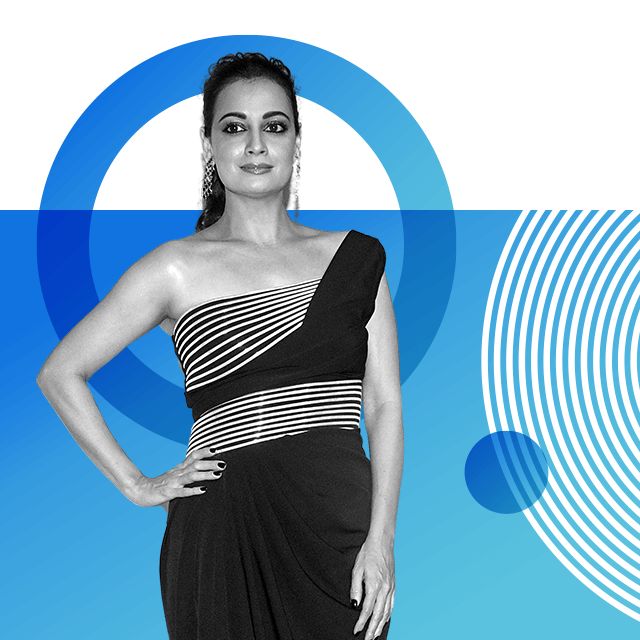 Dia Mirza, India
Actress
Not only has actress Dia Mirza won awards for her roles in Indian cinema, but she is also involved in numerous environmental and humanitarian projects.
As a goodwill ambassador of the United Nations Environment Programme, Mirza spreads the message on issues such as climate change, clean air and wildlife protection.
She is the founder of One India Stories, a production house that aims to tell impactful stories that, in her own words, "make you pause and think".
She is also an ambassador for Save the Children, the International Fund for Animal Welfare, and a board member of the Sanctuary Nature Foundation.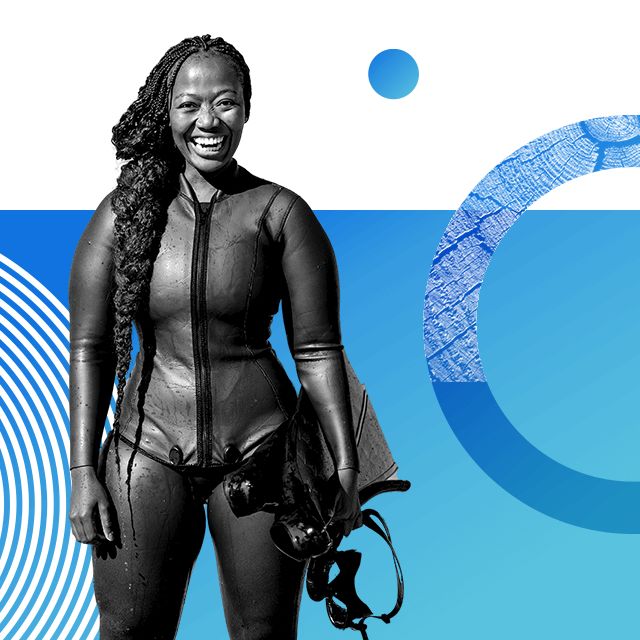 Zandile Ndhlovu, South Africa
Freediving instructor
As South Africa's first black female freediving instructor, Zandile Ndhlovu wants to make access to the ocean more diverse.
She founded The Black Mermaid Foundation, which exposes young people and local communities to the ocean, in the hope of helping new groups to use these spaces recreationally, professionally and in sport.
Ndhlovu is an ocean explorer, storyteller and film-maker. She uses these skills to help shape a new generation of Ocean Guardians – people who learn about ocean pollution and rising sea levels and become involved in the protection of their environment.
Thinking about the number of young voices, rising up to create change in society gives me hope when considering the climate crisis.
Zandile Ndhlovu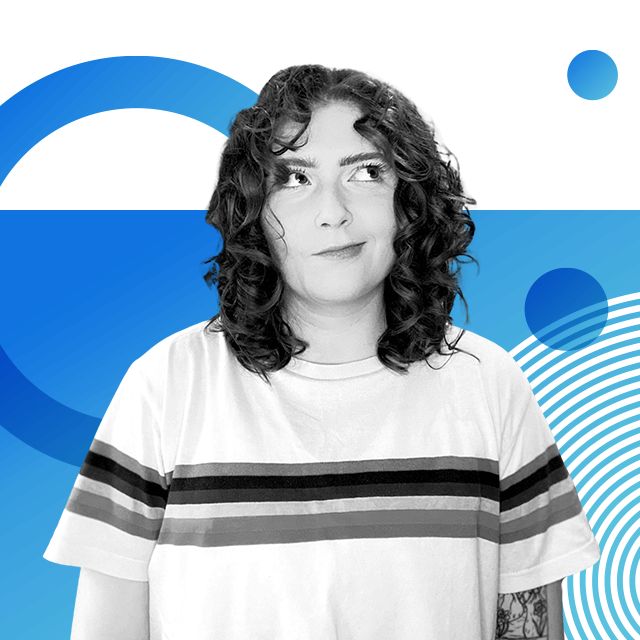 Alice Oseman, UK
Screenwriter
An award-winning author, illustrator and screenwriter, Alice Oseman is the creator of a bestselling graphic novel for young adults, Heartstopper. She has also turned the LGBTQ+ coming-of-age story into an Emmy award-winning television adaptation for Netflix.
Oseman has written every episode and been involved at every stage, from casting to music.
She is the author of several other novels for young adults, including Radio Silence, Loveless and Solitaire, which was published when she was only 19.
Her books have won, been shortlisted or nominated for a number of awards, including the YA Book Prize, the Inky Awards, the Carnegie Medal, and the Goodreads Choice Awards.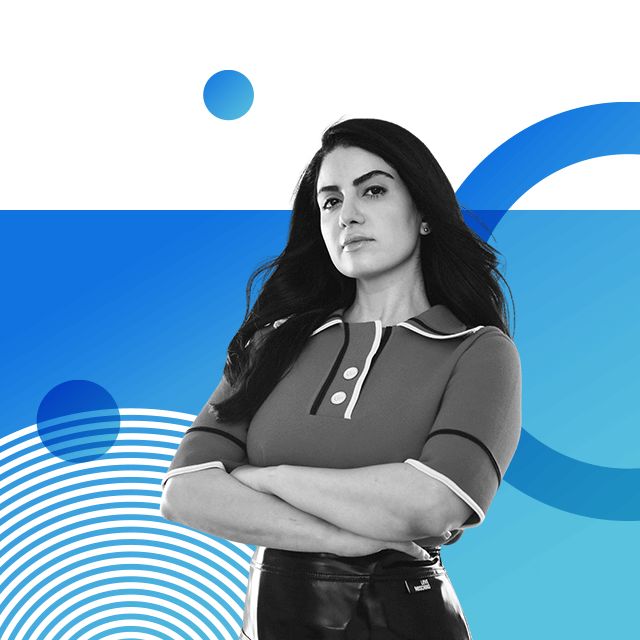 Paramida, Germany
DJ and music producer
Long before protests erupted in Iran last year, DJ Paramida had been defying cultural restrictions for women of Iranian descent.
Now based in Berlin, Paramida discovered her passion for music and dance culture while living between Frankfurt and Tehran in her teenage years.
Inspired by iconic dance music history, her record label Love On The Rocks promotes euphoric and outsider dance culture today.
As a resident of Berghain's Panorama Bar in Berlin, she has become a globally sought-after DJ and an accomplished music producer. She uses this space to challenge gender norms in the male-dominated music and nightlife industry.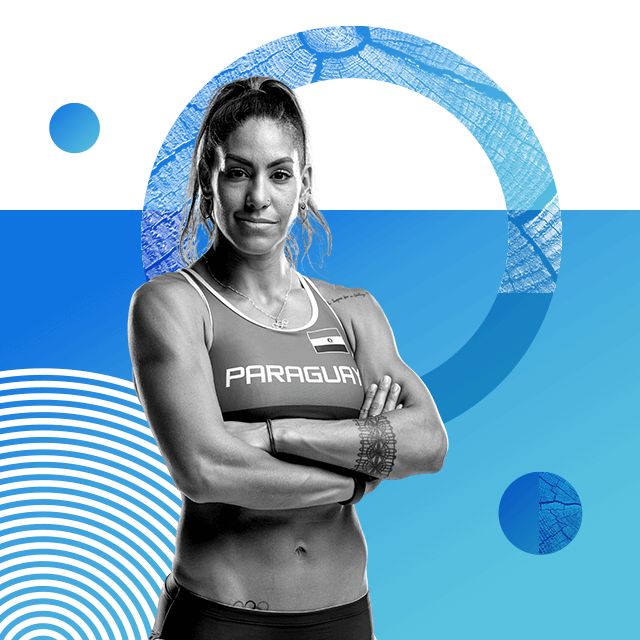 Camila Pirelli, Paraguay
Olympic athlete
Although her speciality is heptathlon, it was competing in the 100m hurdles that got Camila Pirelli into the Tokyo Olympics.
Known by her nickname the Guarani Panther, the track and field athlete holds a number of national athletics records, and is a sports coach and English teacher.
Pirelli grew up in an environmentally conscious family in a small town in Paraguay, where she has seen the impacts of climate change up close.
She's now an EcoAthlete Champion, which means she is committed to using her sports platform to encourage people to talk about climate change and take action to reduce carbon emissions.
I grew up in a town where seeing wild animals was a daily occurrence. Knowing those animals are suffering now due to climate change worries me and makes me want to help.
Camila Pirelli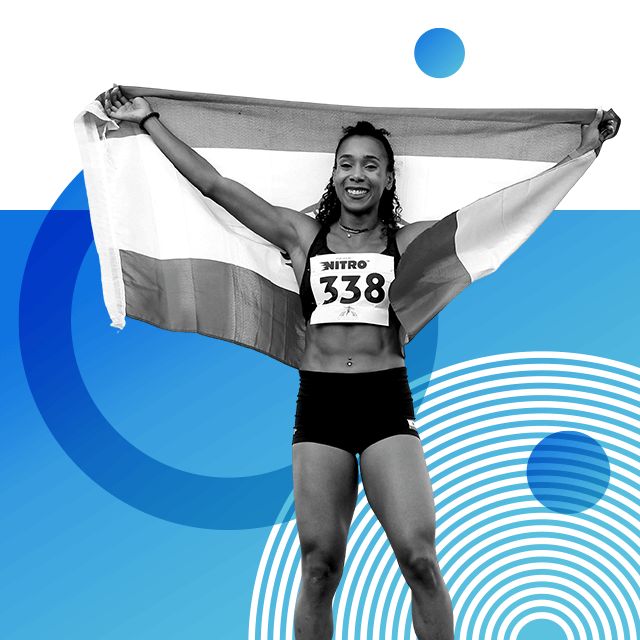 Aziza Sbaity, Lebanon
Sprinter
Celebrated as "the fastest Lebanese woman in history" after breaking the country's 100m record, Aziza Sbaity recently made headlines again as the first black athlete from her country to clinch gold at the West Asian and Arab championships this year.
Born to a Liberian mother and Lebanese father, she moved to Lebanon aged 11, where she was confronted with racism and colour-based classism.
Athletics became her avenue to self-discovery and empowerment and fuelled a commitment to advocacy.
She uses her position to talk about racism in the country and champion inclusivity and equality, and she collaborates with schools and universities to inspire Lebanon's youth.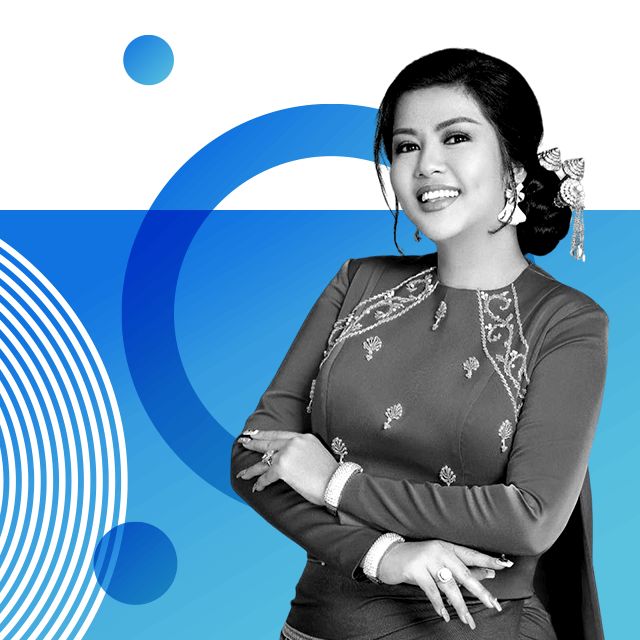 Khine Hnin Wai, Myanmar
Actress
Starting out as an actress in Myanmar nearly 25 years ago, Khine Hnin Wai became popular for her role as the lead in the film San Ye. She went on to become one of the most successful actresses in Burmese cinema.
However, she is now better known for her charitable activities. In 2014, she founded the Khine Hnin Wai Foundation, a charity that supports various causes, including looking after orphans and abandoned children.
Through her work, she currently takes care of nearly 100 children whose parents are unable to support them for various reasons.
Hnin Wai also serves as an ambassador for the prevention of child trafficking.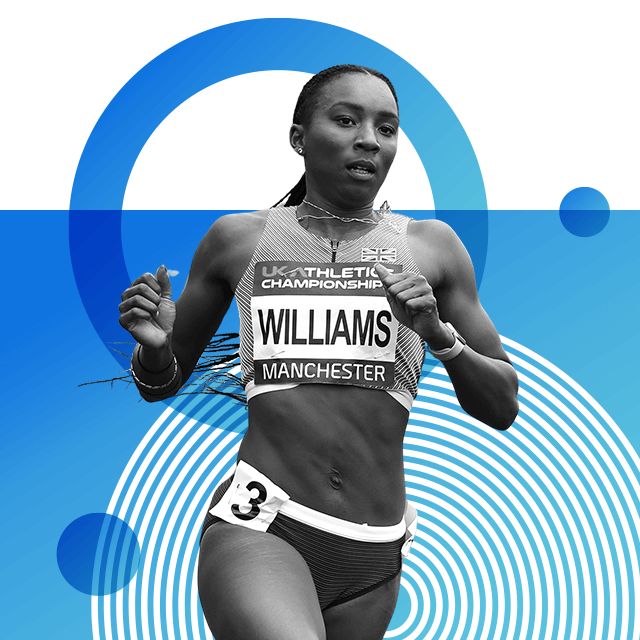 Bianca Williams, UK
Athlete
A European and Commonwealth 4x100m gold medallist, Bianca Williams was the Great Britain and Northern Ireland captain for the 2023 European Team Championships.
In July, she finished second in the 200m at the UK Athletics Championships to secure her place on the British team for the World Athletics Championships in Budapest.
She and her partner, fellow athlete Ricardo Dos Santos, were stopped and searched by police officers in London in July 2020.
Williams and Dos Santos made an official complaint, accusing the police of racial profiling. Two officers were found guilty of gross misconduct and were sacked as a result.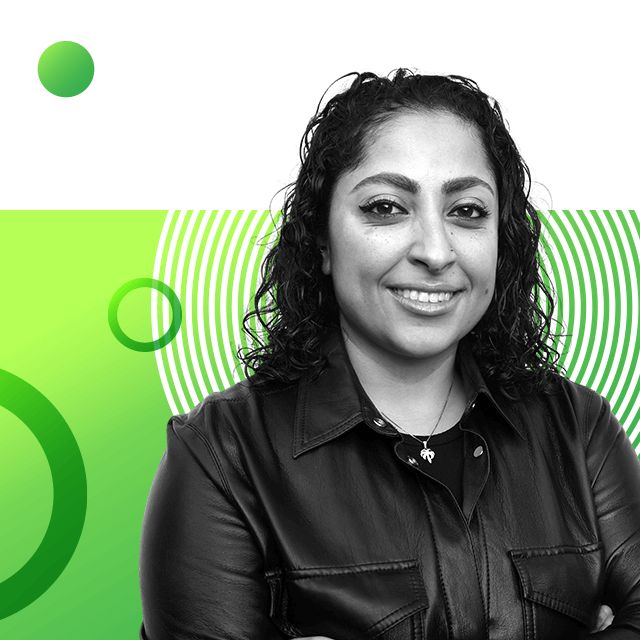 Maryam Al-Khawaja, Bahrain/Denmark
Human rights campaigner
Danish-Bahraini human rights campaigner Maryam Al-Khawaja is a leading voice for political reform in Bahrain and the Gulf region.
Her work aims to shed light on human rights abuses, particularly advocating the release of her father, Abdulhadi Al-Khawaja, through the #FreeAlKhawaja campaign. He is a prominent activist and prisoner of conscience who is serving a life sentence after taking part in Bahrain's pro-democracy protests in 2011.
Al-Khawaja has served on several boards including Civicus and the International Service for Human Rights and has been involved in young feminist organisation FRIDA and Physicians for Human Rights.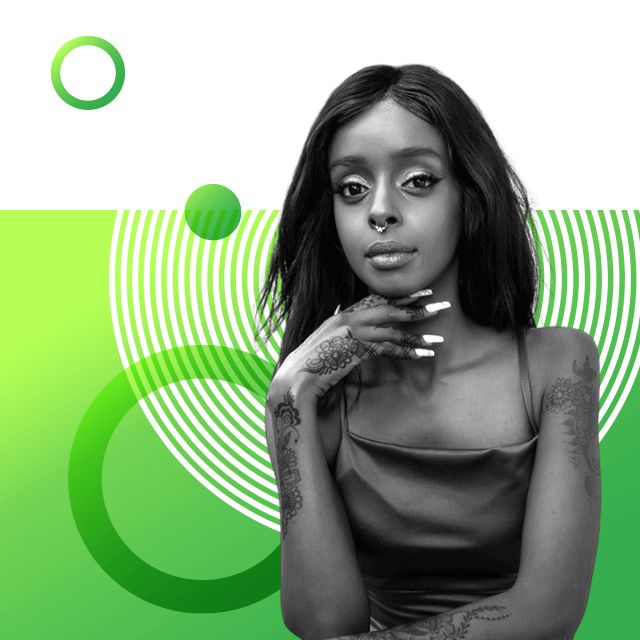 Shamsa Araweelo, Somalia/UK
FGM campaigner
Driven by her determination to end female genital mutilation (FGM), Shamsa Araweelo educates and raises awareness through her powerful and direct online videos.
Araweelo, who was born in Somalia but currently lives in the UK, was subjected at the age of six to female genital cutting, a procedure in which a woman's genitals are partially or totally removed for non-medical reasons.
With more than 70 million views on TikTok, she wants to ensure that no-one remains uninformed.
She now assists British citizens trapped abroad who face so-called honour-based violence. She also provides advice on FGM to London's Metropolitan Police and has launched her own charity, Garden of Peace.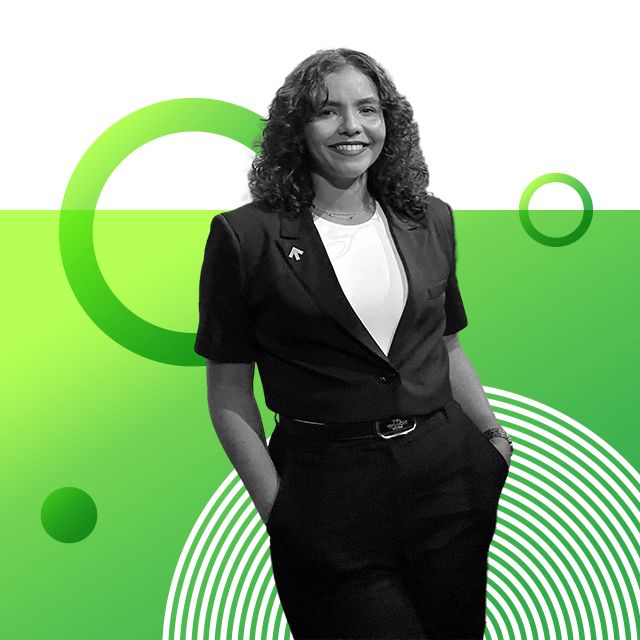 Yasmina Benslimane, Morocco
Founder of Politics4Her
Dedicated to advancing gender equality, Yasmina Benslimane founded Politics4Her, which promotes the participation of young women and girls in political and decision-making processes.
When a devastating earthquake struck her home country of Morocco in September, Benslimane and her organisation called for a gender-sensitive relief response.
She published a manifesto identifying challenges specific to women and girls that would be exacerbated by the disaster, such as period poverty and forced marriages.
As a mentor, adviser and board member for several non-profit organisations, she helps young women develop their leadership skills. Her work has earned her a UN Women peacebuilder award.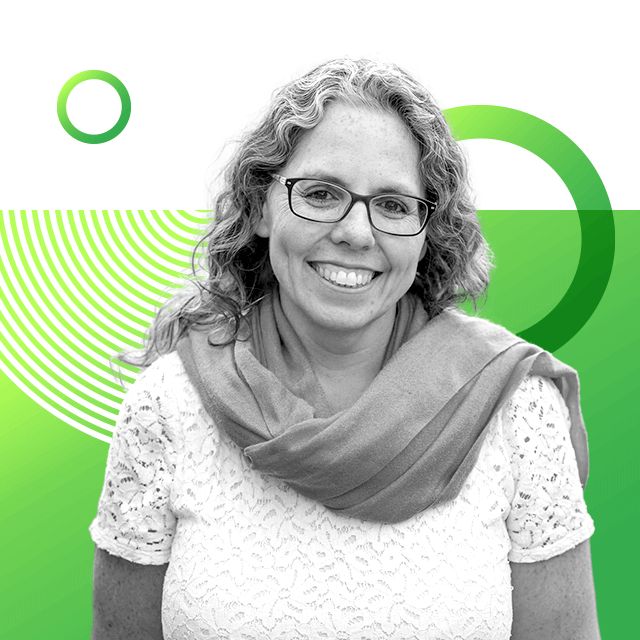 Yael Braudo-Bahat, Israel
Lawyer
As a co-director at Women Wage Peace (WWP), Yael Braudo-Bahat brings her background in law to an Israeli grassroots peace movement which has more than 50,000 members.
Established in 2014, WWP seeks a negotiated political resolution to the Israeli-Palestinian conflict, emphasising the role of women in the peace process.
For the past two years, WWP has collaborated with a Palestinian sister movement, Women of the Sun.
Braudo-Bahat says she owes much to her mentor, the prominent peace activist and WWP co-founder, Vivian Silver, who dedicated decades of her life to fostering understanding and equality between Israelis and Palestinians. Silver was killed in the attack by Hamas on 7 October 2023.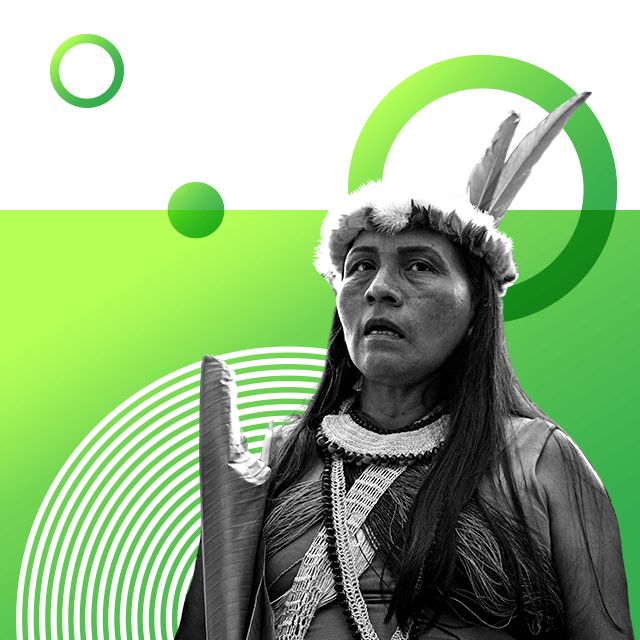 Alicia Cahuiya, Ecuador
Indigenous rights activist
As a key figure in the fight to protect Ecuador's Amazonian rainforest, Alicia Cahuiya had a big win this year.
In a historic referendum in August, Ecuadorians voted to halt all new oil wells in the Yasuní National Park – a decision that will mean the state oil company ends its operations in one of the most biodiverse regions on the planet, which is home to uncontacted indigenous populations.
Cahuiya, who was born in Yasuní and is a leader of the Waorani nation (NAWE), had been campaigning for a referendum for over a decade.
She is currently the head of the women's division at Ecuador's Confederation of Indigenous People.
Climate change has made things very different for us, causing floods that destroy our crops. When the Sun is too hot and there is a drought, a large part of our food is lost, which brings us great sadness, as all the efforts put into the crops go to waste.
Alicia Cahuiya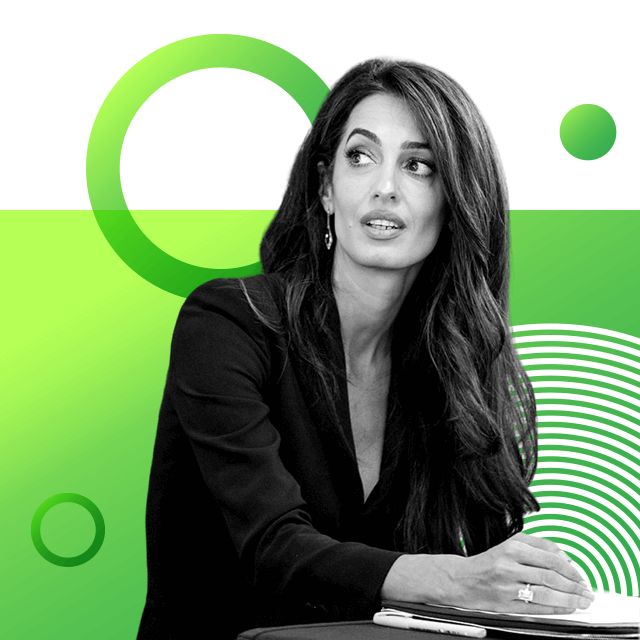 Amal Clooney, UK/Lebanon
Human rights lawyer
Amal Clooney is an award-winning human rights lawyer who has spent the past two decades defending victims of injustice.
She has led high-profile cases involving crimes against humanity in Armenia and Ukraine, as well as sexual violence against women in Malawi and Kenya.
Recent successes include representing victims of an Islamic State fighter and of a Darfur warlord. She has helped to secure the freedom of journalists and other political prisoners targeted by oppressive regimes.
She is an adjunct professor at Columbia Law School and co-founder of the Clooney Foundation for Justice, which provides free legal support to victims of human rights abuses in more than 40 countries.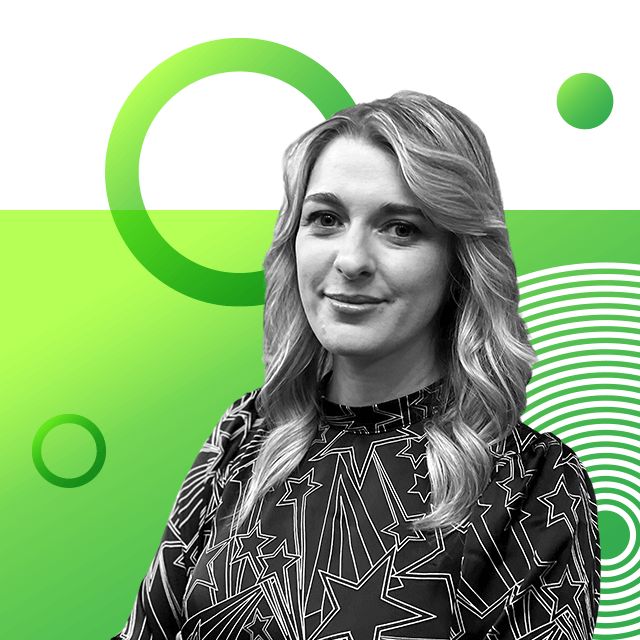 Dehenna Davison, UK
Member of Parliament
In 2019, Dehenna Davison became the first Conservative MP for Bishop Auckland since the constituency's creation in 1885. She became minister for levelling up in 2022, focusing on social mobility and regeneration.
She resigned as a minister in September 2023, speaking openly about her diagnosis of chronic migraine.
When Davison was 13, her father was killed by a single punch, catalysing her journey into politics. She founded the All-Party Parliamentary Group on One Punch Assaults and campaigns with One Punch UK for justice and sentencing reform.
She is also focused on improving treatment pathways for chronic migraine, and campaigning for more research funding into invasive lobular cancer.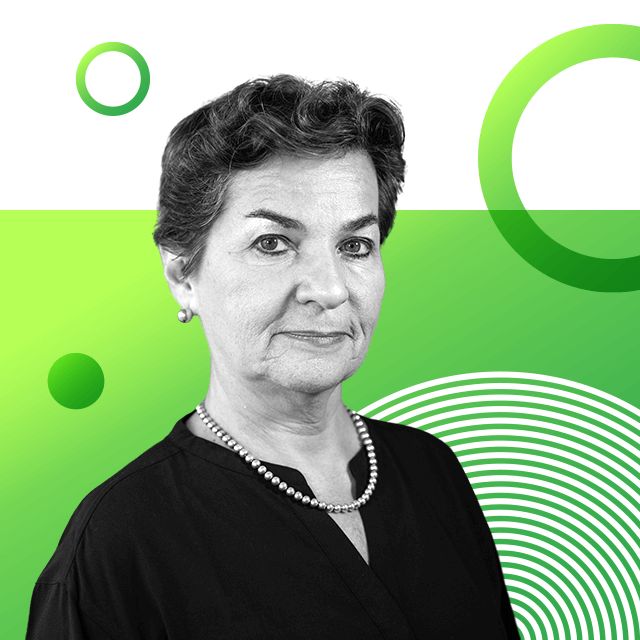 Christiana Figueres, Costa Rica
Diplomat and climate policy negotiator
When talks stalled at the 2009 UN climate summit in Copenhagen, Christiana Figueres was brought in to solve a problem.
Appointed executive secretary of the United Nations Framework Convention on Climate Change, Figueres spent the next six years developing a plan to ensure nations agreed on a shared climate strategy.
Thanks in part to her work, almost 200 parties signed the landmark 2015 Paris agreement – an international treaty that sets the commitment to keep the rise in mean global temperature to "well below" 2.0C above pre-industrial levels.
Figueres is the co-founder of Global Optimism, an organisation that works with businesses to adopt practical climate solutions.
Sometimes I feel overwhelmed by grief and become paralysed by my emotions, unable to act. Other times I feel anger and get hijacked by my emotions, wanting to strike out in react mode. But in the best of days, I use my pain and anger to anchor myself into the root of my emotions, transforming them into a deep commitment to act out of strength, love and expectant joy, co-creating the better world we all want for our children and their descendants.
Christiana Figueres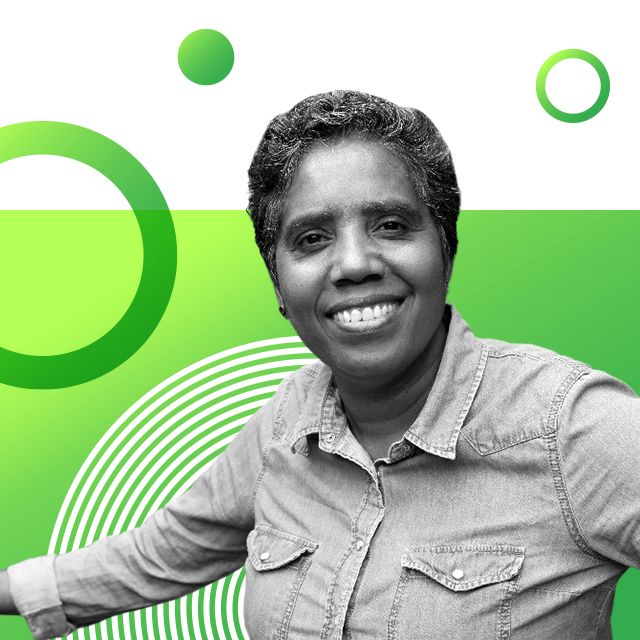 Bella Galhos, East Timor
Political activist
A fearless campaigner, Bella Galhos has been instrumental in transforming East Timor – also known as Timor-Leste – both before and after the country gained independence from Indonesia in 2002.
During years in exile, she travelled the world advocating the self-determination of her people. Returning to East Timor after its liberation, Galhos has been involved in rebuilding the country after decades of conflict left half the population in extreme poverty.
In 2015 she opened the Leublora Green School, which promotes sustainable development and inspires children to be agents of change.
Galhos is currently serving as adviser to East Timor's president, focusing on the economic empowerment of women and is a prominent voice for the LGBTQ+ community.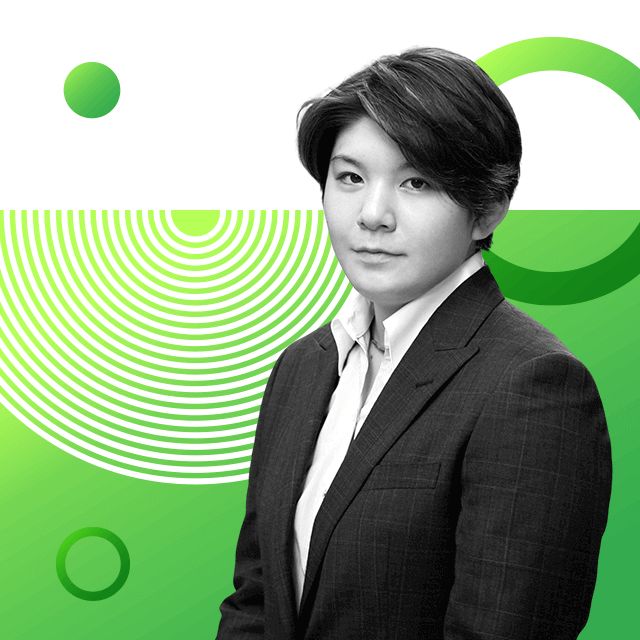 Rina Gonoi, Japan
Former military officer
Women soldiers helped 11-year-old Rina Gonoi during the evacuation in the aftermath of the deadly 2011 earthquake and tsunami, and after, dreamt of serving in Japan's Self-Defense Forces.
She became an officer, but her childhood dreams were shattered as she experienced sexual harassment "on a daily basis".
Gonoi left the military in 2022 and launched a public campaign calling for accountability, a tough task in a male-dominated society where sexual abuse survivors face a fierce backlash if they speak out.
Her case pushed the military to conduct an internal investigation, which led to more than 100 other complaints of harassment. The defense ministry later issued an apology to Gonoi.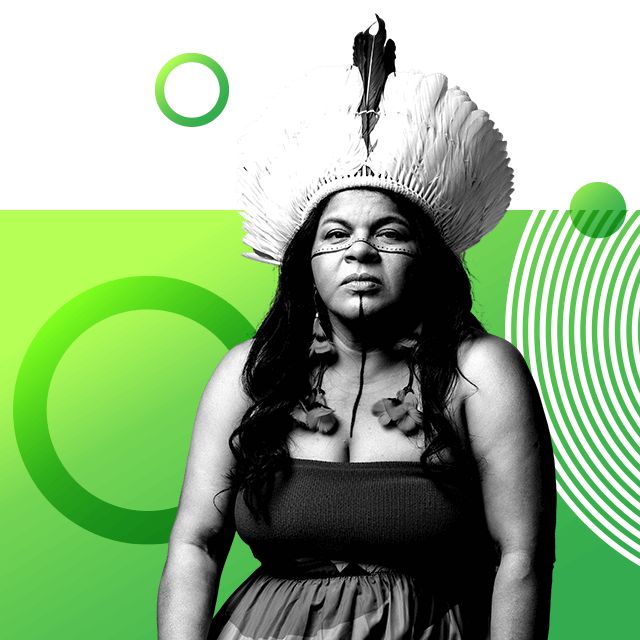 Sonia Guajajara, Brazil
State minister
A prominent figure in Brazil's burgeoning indigenous rights movement, in 2023 Sonia Guajajara became her country's first minister for native peoples, hailed as a historic appointment by newly elected President Lula da Silva.
She vowed to make the battle against environmental crimes one of her top priorities.
Guajajara was born to illiterate parents in Araribóia, in the Amazon region, where she had a front-row seat to the devastation climate change can wreak on an ecosystem.
She left to study literature, work as a nurse and a teacher, and begin a career in activism. In 2022 she became the first indigenous congresswoman for the state of São Paulo.
We have to think about how to promote climate justice and fight environmental racism, because the people who can best protect the environment are the first and most affected by its destruction. We, the indigenous people, are the true guardians of biodiversity and life.
Sonia Guajajara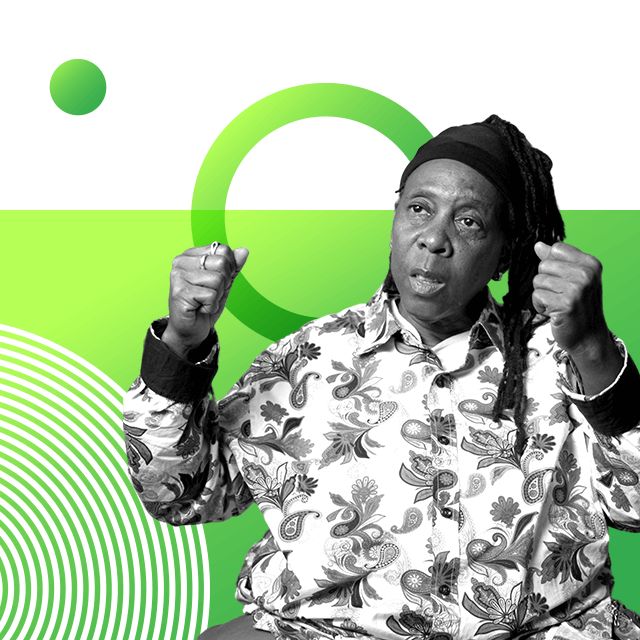 Renita Holmes, US
Housing campaigner
A resident of Miami's Little Haiti neighbourhood, Madame Renita Holmes is the founding director of OUR Homes, a business and property consulting practice in the US state of Florida.
She campaigns for housing rights for marginalised communities, including those affected by climate gentrification as rising sea levels push up property prices in areas further from the coast.
Raised by a single mother of 11 children, Holmes is a senior living with disabilities.
She is a fellow of the Cleo Institute's Empowering Resilient Women programme, which seeks to spark climate action through science-based education. She assists local housing agencies on issues related to African-American and inner-city women.
There is hope in recognising our bond as women with Mother Earth. We are resilient, strong, made to nurture; we take action and we take care.
Renita Holmes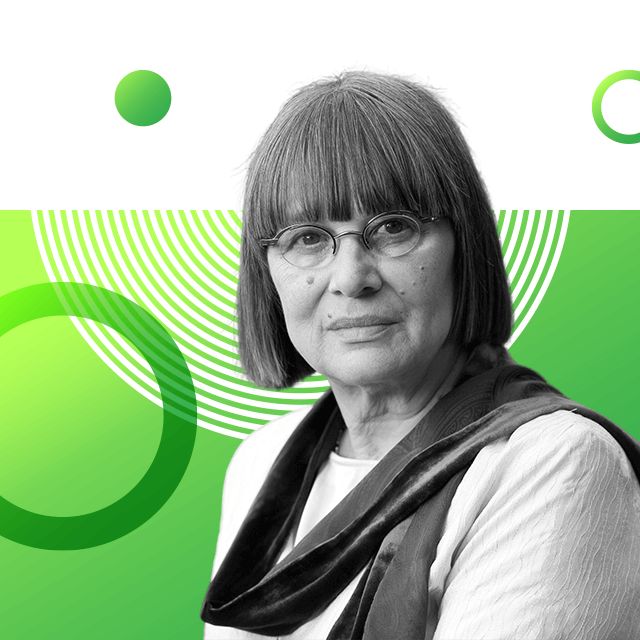 Nataša Kandić, Serbia
Lawyer and human rights activist
Since fighting broke out in the former Yugoslavia in the early 1990s, Nataša Kandić has documented wartime atrocities including rape, torture, murder and forced disappearances.
She has represented the families of victims of different ethnicities before the War Crimes Court in Belgrade and was part of a group which critically examined the policy of the government of Serbian strongman Slobodan Milosevic towards Kosovo.
Kandić is the founder of the Humanitarian Law Center, often praised for its impartial investigations into war crimes.
She helped organise the RECOM Reconciliation Network, which seeks to establish the facts about the Balkan wars, in which an estimated 130,000 people died.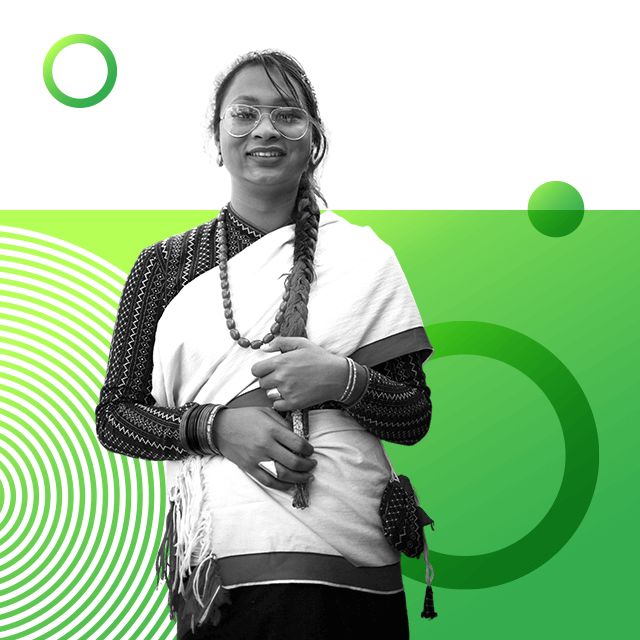 Rukshana Kapali, Nepal
Housing campaigner
A member of Nepal's indigenous Newa nation, transgender human rights activist Rukshana Kapali struggled with a lack of information around her identity when she was growing up.
She embarked on her own path of self-education around the diversity of gender and sexuality. She came out as a teenager and has been vocal on social media on issues around queer rights.
She is currently a third-year law student and is actively involved in the advancement of legal and constitutional rights for LGBTQ+ people in Nepal.
Kapali comes from a historically marginalised caste within the Newa ethnicity, the Jugi, and fights against forced evictions of Jugi people from their traditional homes.
Sofia Kosacheva, Russia
Firefighter
Originally an opera singing teacher, Sofia Kosacheva found another calling when she met a group of firefighters in 2010.
She became a firefighter herself and created a community to train volunteers to help tackle wildfires in Russia. This led to the development of more than 25 volunteer groups across the country.
She has helped to extinguish several hundred fires across Russia and collaborated with Greenpeace, until the NGO was officially labelled an "undesirable organisation" and its Russian branch was shut down.
Kosacheva has also created a website for volunteer forest firefighters which is considered the most complete online database in Russian with information on preventing and controlling wildfires.
No matter how pervasive the climate crisis is, every big achievement starts with small ones. It may seem that we are too small to change something globally, but we must start with the changes we can make around ourselves.
Sofia Kosacheva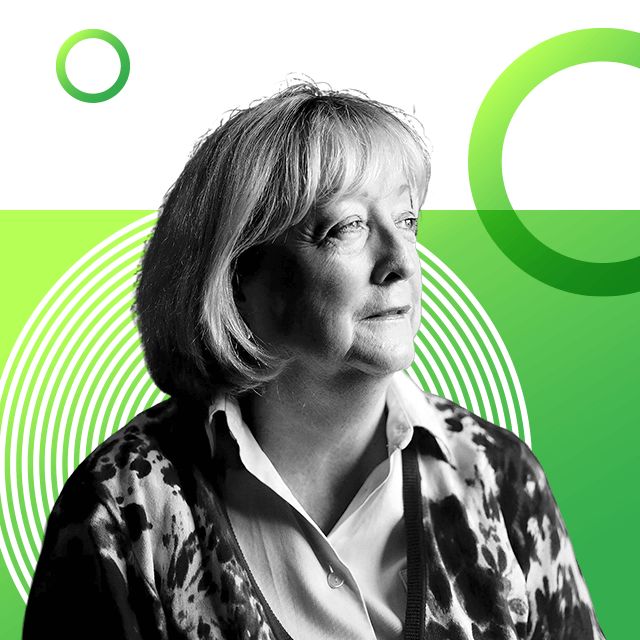 Monica McWilliams, UK
Former politician and peace negotiator
This year marks 25 years since Northern Ireland's Good Friday Agreement was signed. Monica McWilliams played a crucial role as a lead negotiator during the multi-party peace talks that led to the agreement.
She co-founded the Northern Ireland Women's Coalition, a political party that crossed the sectarian divide, which introduced critical provisions to the peace treaty.
She was elected to the first Northern Ireland Legislative Assembly and as chief commissioner of the Northern Ireland Human Rights Commission, she drafted the advice on a Bill of Rights for Northern Ireland.
McWilliams currently serves as a commissioner for the disbandment of armed groups and has published widely on violence against women.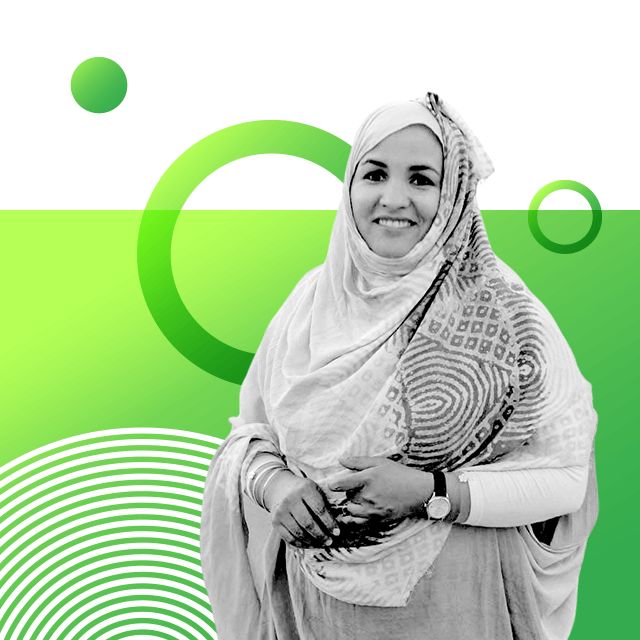 Najla Mohamed-Lamin, Western Sahara
Women's rights and climate activist
Founder of the Almasar Library Centre, Najla Mohamed-Lamin wants to educate women and children on health and the environment in Saharawi refugee camps in south-west Algeria.
Originally from Western Sahara, a former Spanish colony under Moroccan occupation since 1975, her family was forced into exile after fleeing violence.
Born and raised in the camps, Mohamed-Lamin learnt English as a teenager, translated for foreign delegations and was able to study abroad after she crowdfunded her tuition fees.
After graduating in sustainable development and women's studies, she returned to the camps to help more than 200,000 Saharawi refugees deal with water and food insecurity made worse by climate change.
We must confront the growing impact of climate change in a desert region, which sees our homes regularly destroyed by floods and sandstorms, and our people suffer under extreme temperatures. All this, when our people have contributed virtually nothing to the climate crisis.
Najla Mohamed-Lamin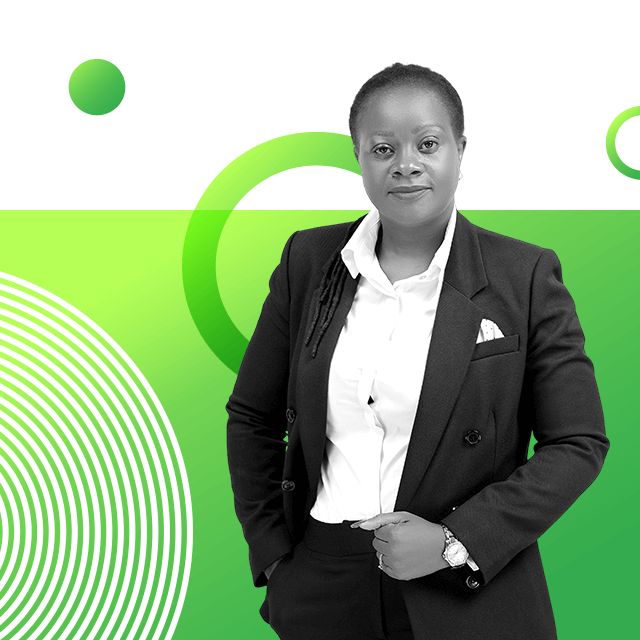 Ulanda Mtamba, Malawi
Campaigner against child marriage
Ulanda Mtamba grew up in a community in Lilongwe, Malawi, which gave very little support towards women's education, with many girls pressured into dropping out of school to marry before the age of 18.
Mtamba challenged the community's status quo and not only graduated from university but also obtained a master's degree.
She advocates for enforcing existing laws that protect girls from early marriage, as well as for increased investment to address health risks associated with early pregnancy.
She currently works as Malawi's country director for AGE Africa, an organisation that seeks equal access to secondary school for all girls on the continent.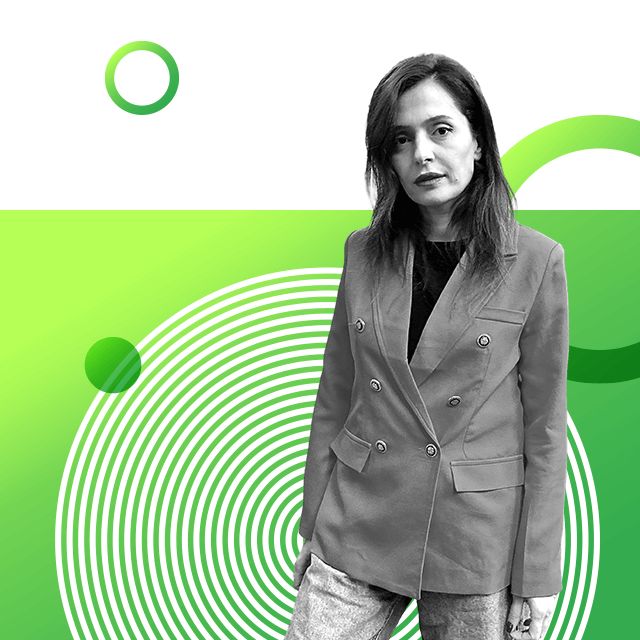 Tamar Museridze, Georgia
Journalist
TV personality Tamar Museridze – also known as Tamuna – had been a well-known face on Georgia's public broadcasting network from the age of 18 but her life changed drastically when, aged 31, she discovered she was adopted.
She gave up everything to search for her biological parents and during her research found evidence that large-scale black-market adoption had been going on in Georgia since the 1950s.
She set up the Facebook group "I'm searching" sparking a national conversation around illegal adoption, mostly of babies taken from maternity hospitals.
Museridze's organisation has helped reunite hundreds of families, but she is still searching for her own.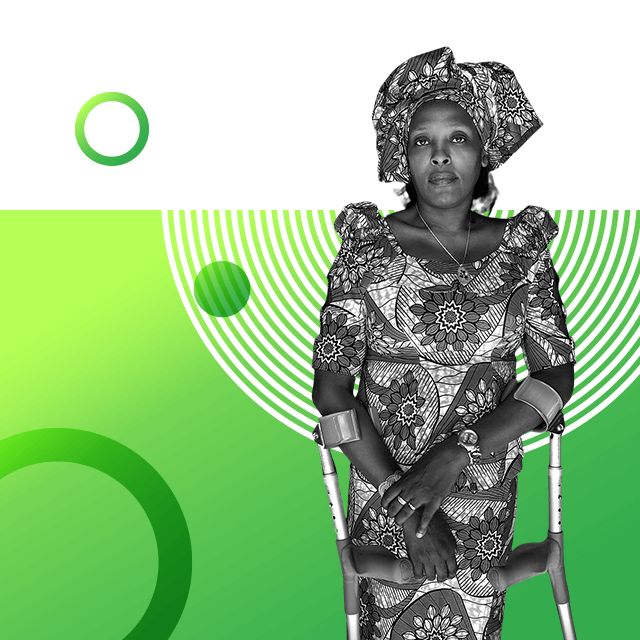 Neema Namadamu, Democratic Republic of Congo
Disability rights campaigner
The network Hero Women Rising, or Mama Shuja, aims to improve living conditions for women and teenage girls in the DRC.
Disability rights activist Neema Namadamu founded the grassroots organisation, which uses education and technology to amplify women's voices and teach them to advocate for their rights.
Born in a remote area of eastern Congo, Namadamu contracted polio at the age of two. She was the first woman with a disability from her ethnic group to graduate from university.
She became a member of parliament and has been an adviser to the country's minister of gender and family.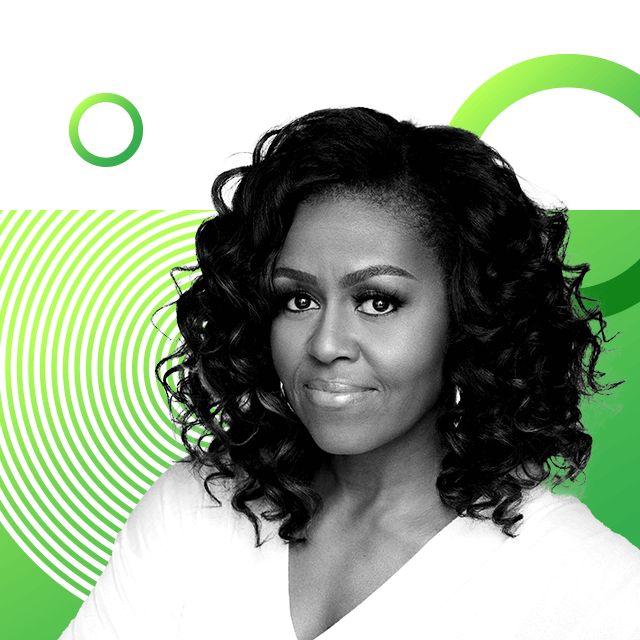 Michelle Obama, US
Attorney, author and campaigner
Former First Lady of the United States Michelle Obama is the founder of the Girls Opportunity Alliance, which supports global grassroots organisations working to ensure girls get the education they deserve.
This builds on Let Girls Learn, an initiative Obama launched as first lady which employed a whole-of-government approach to help adolescent girls around the world access quality education.
As first lady, she championed three other major initiatives: Let's Move! sought to help parents raise healthier kids; Joining Forces supported US service personnel, veterans, and their families; and Reach Higher – which she still works on today – encourages young people to pursue higher education.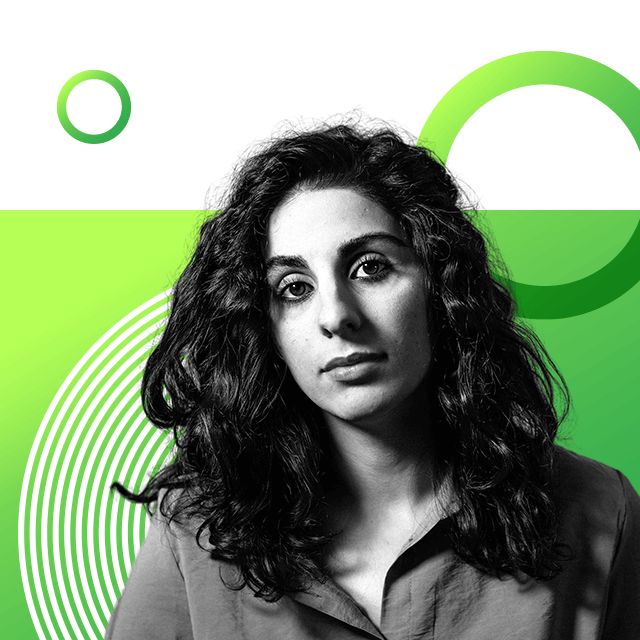 Sepideh Rashnu, Iran
Writer and artist
Sepideh Rashnu became known in Iran for her vocal opposition to compulsory hijab rules.
Following an altercation on a bus with a woman who was enforcing the use of head coverings, she was arrested.
While still in custody, she appeared on state TV with a bruised face, "apologising" for her behaviour. This was in July 2022, just weeks before 22-year-old Mahsa Amini died while in the custody of Iran's morality police.
Earlier this year, Rashnu was arraigned after sharing online photos of herself without a headscarf. She says she has been suspended from university for her activism.
She is currently out of prison and continues to defy the compulsory hijab rules.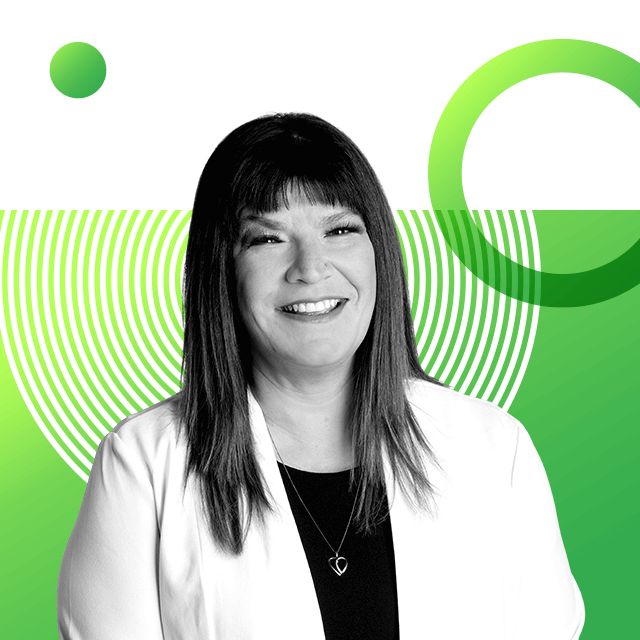 Bernadette Smith, Turtle Island / Canada
Advocate for families of missing persons
Following the disappearance of her sister in 2008, Bernadette Smith searched tirelessly for answers.
She became a leading advocate for families of missing and murdered indigenous women and girls throughout Canada and set up a coalition to help co-ordinate action and find answers.
She also co-founded Drag the Red, an initiative that searches Winnipeg's Red River for bodies or evidence of missing persons.
Smith was recently elected to the Legislative Assembly of Manitoba for a third term and made history as the first of two First Nation women appointed as cabinet ministers in the province. She currently serves as minister of housing, addictions and homelessness.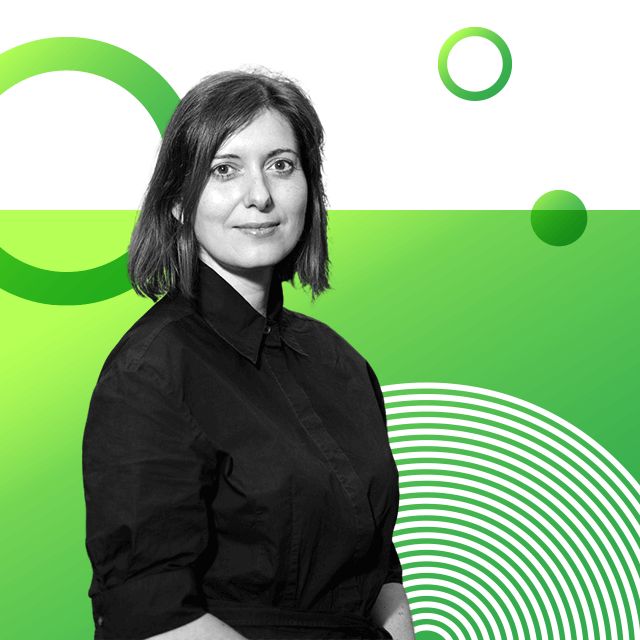 Iryna Stavchuk, Ukraine
Climate policy adviser
A leading expert on climate policies, Iryna Stavchuk has recently joined the European Climate Foundation as Ukraine programme manager, with the main goal of designing green and climate-proof solutions for the post-war recovery of her country.
Before taking on this role, she worked for the Ukrainian government as deputy environment minister from 2019 to 2022 and was responsible for climate change policies, European integration, international relations and biodiversity.
Stavchuk is also co-founder of two prominent environmental NGOs – Ecoaction and Kyiv Cyclists' Association (U-Cycle) – and has co-ordinated regional networks of civil society groups working on climate change issues.
Our task is to do our best in the place and situation we are in. I adhere to the words of Saint Francis of Assisi: "Start by doing what's necessary; then do what's possible; and suddenly you are doing the impossible."
Iryna Stavchuk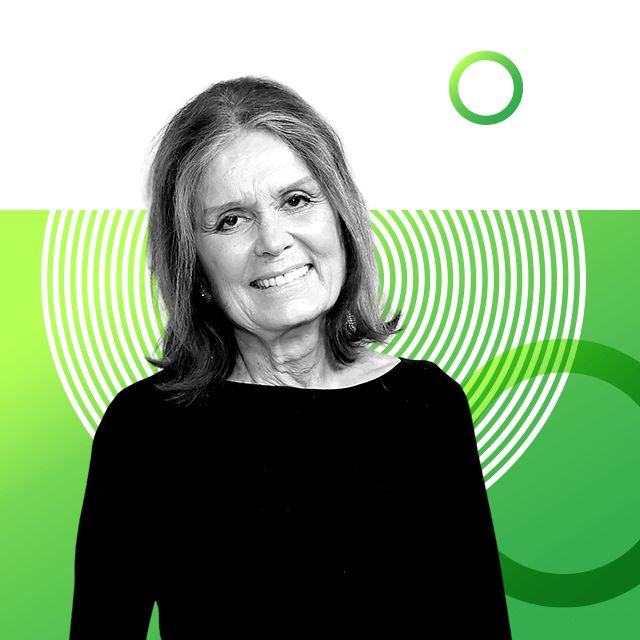 Gloria Steinem, US
Feminist leader
As a leader of the global feminist movement since the 1970s, Gloria Steinem's contribution to feminism has been recognised around the world for generations.
Steinem has worked on issues of equality as an activist, journalist, writer, lecturer and media spokeswoman.
She also co-founded Ms. magazine, first circulated in 1971 and still in publication today, considered the first periodical in the US to bring the issues of the women's rights movement into the mainstream.
At the age of 89, Steinem continues her work towards a more just world through her support of seasoned organisations such as the Women's Media Center, the ERA Coalition and Equality Now.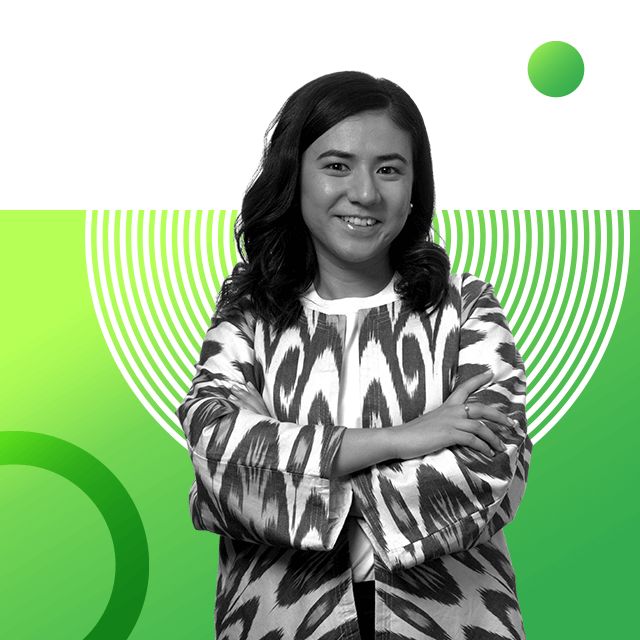 Summia Tora, Afghanistan
Campaigner for refugee rights
The Dosti Network is an organisation dedicated to providing crucial resources and information to Afghans – both in Afghanistan and those living as refugees – launched in response to the Taliban takeover in 2021.
As an Afghan refugee herself, founder Summia Tora understands the challenges faced by displaced individuals.
Her work focuses on refugee resettlement and access to education for students affected by conflict.
Recognising the transformative power of education, Tora has worked with organisations such as the UN and World Bank, the Malala Fund, and Schmidt Futures. Through these partnerships, she champions access to education with a specific focus on refugees and women and girls in emergency contexts.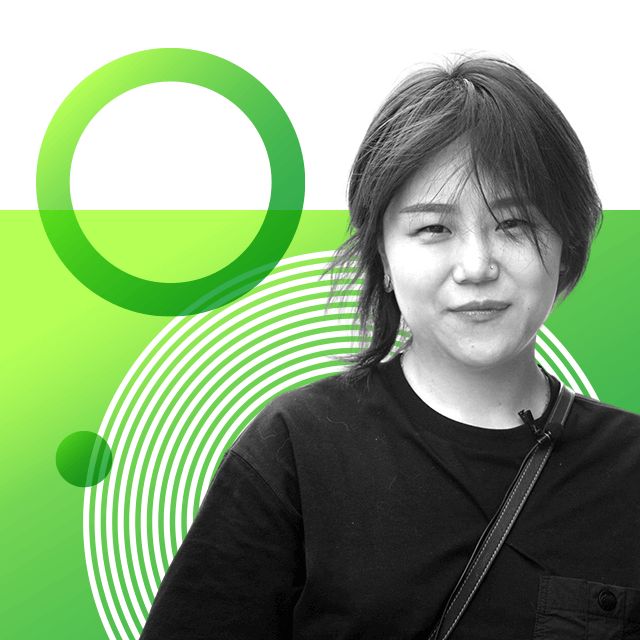 Xu Zaozao, China
Egg freezing campaigner
In 2018, she sought to freeze her eggs at a public hospital in Beijing. But Xu Zaozao, a single woman, was told the procedure was only available to married couples in China.
She took the hospital to court in the first legal challenge on the rights of unmarried women in China to freeze their eggs.
This pioneering legal battle, which began in December 2019, has made headlines amid concerns around the country's low birth-rate.
The final verdict is still pending, but Xu's case has been studied by scholars in the fields of law, medicine and ethics. Today, she remains a prominent advocate for single women's reproductive rights and bodily autonomy.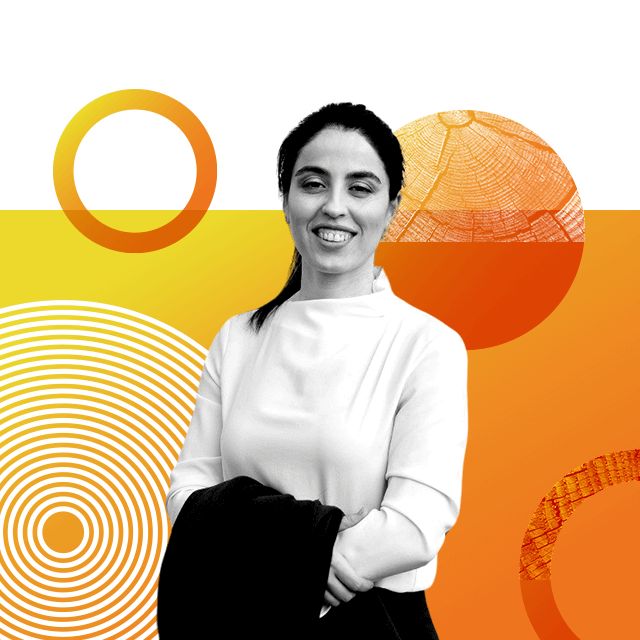 Basima Abdulrahman, Iraq
Green building entrepreneur
In 2014, when the so-called Islamic State group took over huge parts of her home country, Iraq, Basima Abdulrahman was studying at university in the US.
Many Iraqi towns were destroyed as a result of fighting, but when Abdulrahman returned home after her masters in structural engineering, she saw a way of helping.
She founded KESK, Iraq's first initiative dedicated to green building. She found that creating greener structures meant combining the latest energy-efficient technologies and materials with Iraq's traditional building methods.
She is committed to ensuring that today's building practices do not compromise the well-being of future generations.
I am often anxious about the climate crisis. I can't help but wonder how anyone can find peace without being part of the solution to mitigate its risks.
Basima Abdulrahman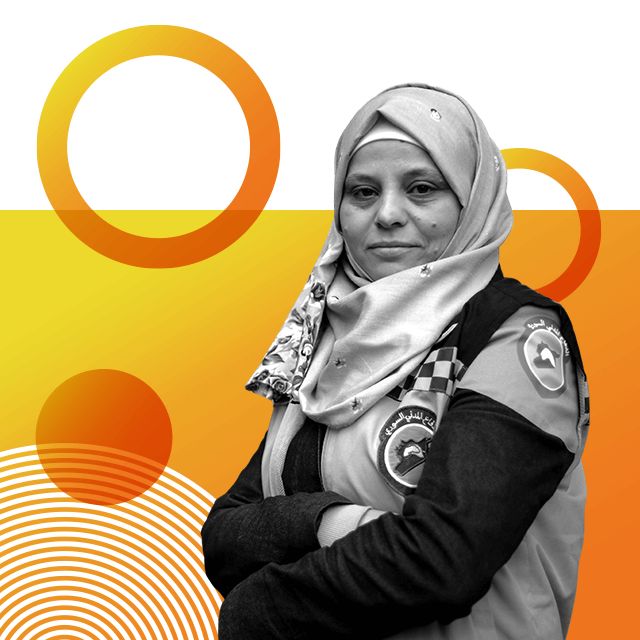 Amina Al-Bish, Syria
Volunteer rescue worker
As Syria's civil war escalated in 2017, Amina Al-Bish decided to become one of the first female volunteers of Syria Civil Defence, a volunteer organisation also known as the White Helmets, hoping to save lives and provide first aid to injured civilians.
Amina later volunteered to rescue victims of the earthquakes that hit Syria and Turkey in February 2023, which devastated neighbourhoods and trapped her own family members under the rubble.
Now Al-Bish works to improve the lives of other women in her community in northern Syria, where fighting continues. She is pursuing a degree in Business Administration and says her dream is to participate in building a peaceful Syria.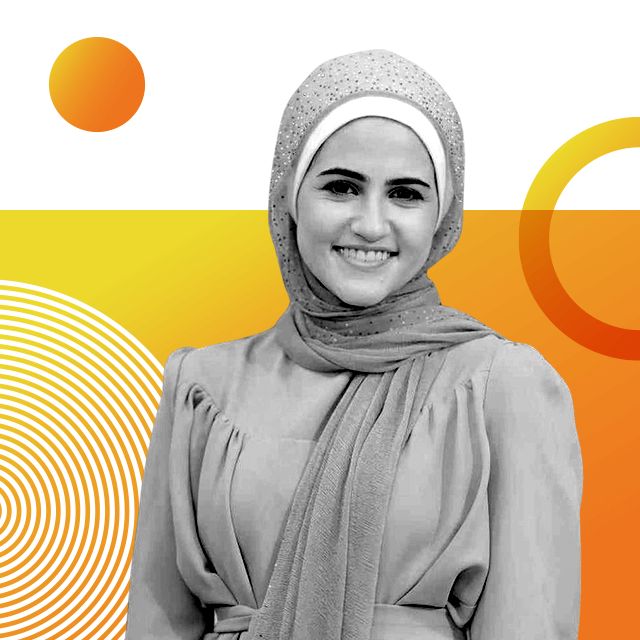 Sara Al-Saqqa, Palestinian Territories
General surgeon
The first certified Palestinian female surgeon in Gaza, Dr Sara Al-Saqqa works in its largest hospital, Al-Shifa.
She has been using her Instagram account to document the experience of treating people in the middle of a war. Al-Shifa hospital has been badly damaged as Israel presses its offensive against Hamas.
Al-Saqqa has been posting about the lack of electricity, fuel, water and food, which has prevented the hospital from treating its patients. She had to leave Al-Shifa shortly before Israeli soldiers raided the hospital, in what the Israel Defense Forces described as a targeted operation against Hamas.
Al-Saqqa studied medicine in the Islamic University of Gaza and surgery at London's Queen Mary University. She is no longer the only female surgeon in Gaza, with others following in her footsteps.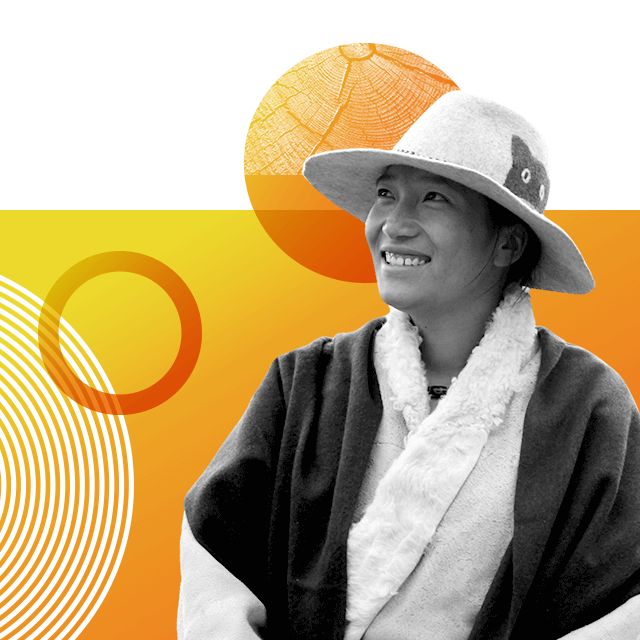 Bayang, China
Diarist and sustainability advocate
Since 2018, Bayang has been keeping an eco-diary, monitoring local species and changes to water sources, recording the weather and observing plants.
She lives in China's Qinghai Province, which is situated mostly on the Tibetan Plateau and is already experiencing the effects of climate change such as higher temperatures, melting glaciers and desertification.
Bayang is part of the Sanjiangyuan Women Environmentalists Network, and advocates health and sustainability in her community.
She has acquired skills in crafting eco-friendly products – including lip balm, soap and bags – to protect local water sources and inspire others to join the environmental cause.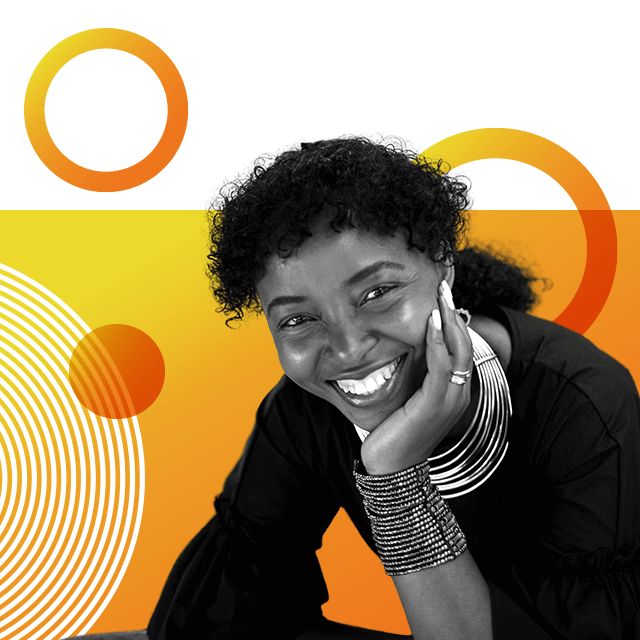 Susan Chomba, Kenya
Scientist
Now a director at the World Resources Institute (WRI), Susan Chomba says her experience of childhood poverty in Kirinyaga county in central Kenya motivates her to help improve the lives of others.
She primarily concerns herself with protecting forests, restoring landscapes and transforming Africa's food systems.
From the tropical forests of the Congo Basin to the dry West African Sahel, as well as eastern Africa, Chomba spends time working with smallholder farmers, particularly women and young people, to help them make the most of their land.
She shares her expertise with governments and researchers to build more resilient communities in the face of intensifying climate change.
I'm more affected by the inaction of world leaders, especially from the major emitters, who also have the economic power to change course but are held back by money, power and politics. To manage those feelings, I bury myself in actions on the ground, working with women and youth across Africa on nature protection and restoration, transforming our food systems and changing policies.
Susan Chomba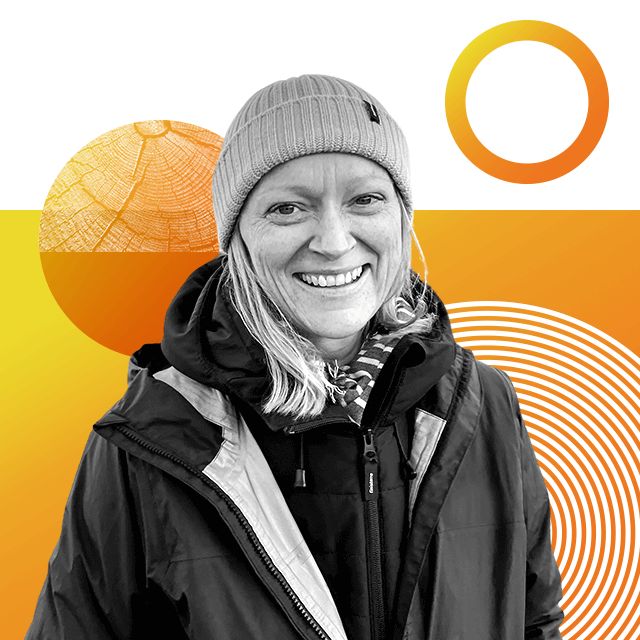 Leanne Cullen-Unsworth, UK
Marine scientist
Seagrass is known for its ability to store carbon and provide nurseries for fish, but some underwater habitats have been devastated.
Leanne Cullen-Unsworth is one of the founders and current CEO of Project Seagrass, the UK's first seagrass restoration scheme at a meaningful scale.
The project makes the process easier by using a remote-control robot to plant seeds, and could create a blueprint to help other countries restore their underwater meadows.
An interdisciplinary scientist with more than 20 years of experience in marine research, Cullen-Unsworth is devoted to science-based conservation and restoration.
There is too much to do for anyone to achieve things alone, but people are working together and sharing knowledge. For my own small part, I know we can revive a vital habitat, protect it and restore it for all of the benefits it provides our planet and society.
Leanne Cullen-Unsworth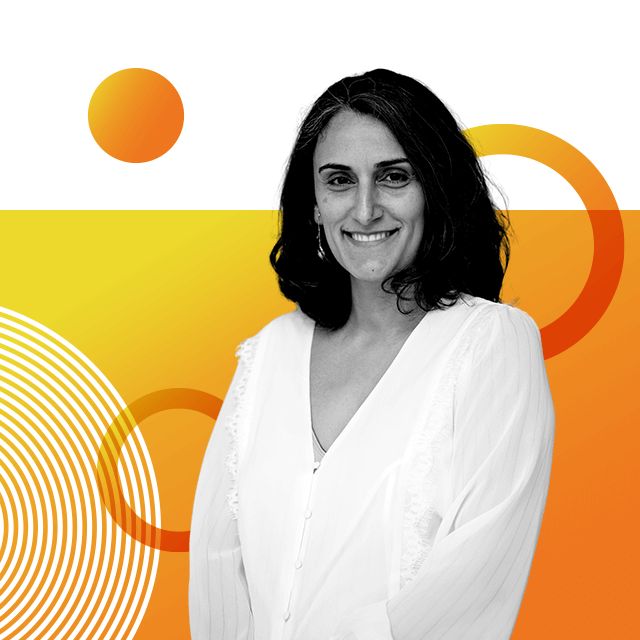 Canan Dagdeviren, Turkey
Scientist and inventor
An associate professor at Massachusetts Institute of Technology (MIT) in the US, Canan Dagdeviren has recently invented a wearable ultrasound patch for early breast cancer detection.
She drew inspiration from her aunt who was diagnosed with late-stage breast cancer at age 49, despite having regular cancer screening, and died six months later.
At her aunt's bedside, Dagdeviren drew up a rough plan of a diagnostic device that could be incorporated into a bra and would allow for more frequent screening of individuals at high risk of breast cancer. The technology could potentially save millions of lives.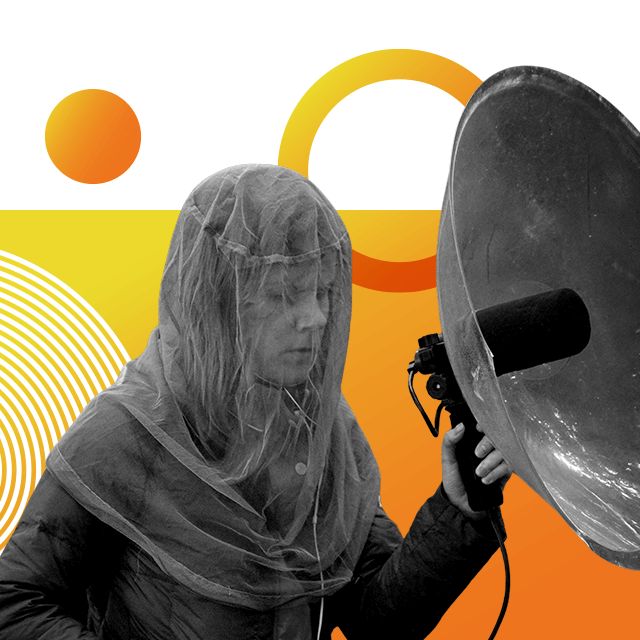 Izabela Dłużyk, Poland
Sound recordist
Tape recorder in hand, Izabela Dłużyk sets out to capture the extraordinary sounds of Białoweiza, one of Europe's oldest and best preserved forests, in Poland.
The field recordist is unusual not just because she is a young woman in a profession dominated by men, but because she has been blind since birth.
Dłużyk has developed a special sensitivity to birdsong ever since her family gave her a tape recorder at the age of 12 and can identify species just using sound.
She believes it's a privilege to share "all the good, beauty and solace" which nature sounds have to offer, "regardless of any differences we might perceive among each other".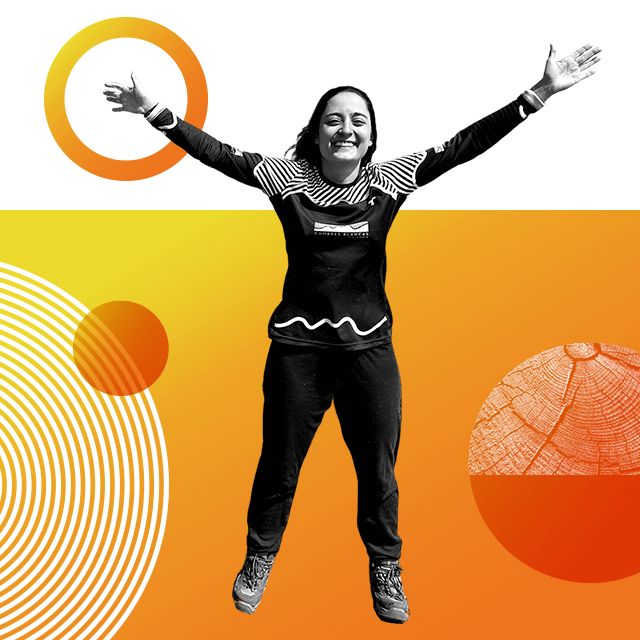 Marcela Fernández, Colombia
Expedition guide
Glaciers provide an essential source of freshwater for local communities, but in Colombia they are rapidly disappearing.
Founder Marcela Fernández and her colleagues at the NGO Cumbres Blancas (White Peaks) raise awareness of the issue, highlighting that of the 14 glaciers that once existed, only six are left and these are at risk.
Through scientific expeditions and by assembling a team of mountaineers, photographers, scientists, and artists, Fernández monitors changes and develops creative ways to prevent glacier loss.
With her adjacent project, "Pazabordo" (Peace on board), she also travels to areas affected by violence during Colombia's 50-year internal armed conflict.
Glaciers have taught me to deal with grief, with absence. When you hear them you know that their loss is a damage we can't undo, but we can still contribute and leave a mark.
Marcela Fernández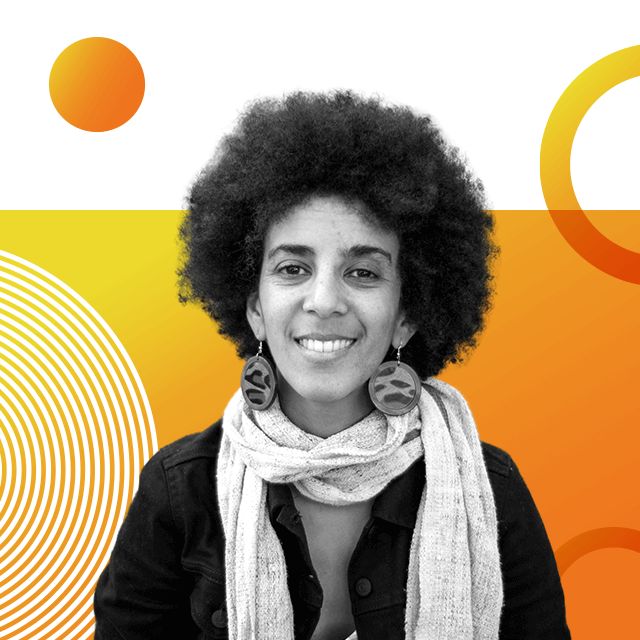 Timnit Gebru, US
AI expert
A highly influential artificial-intelligence computer scientist, Timnit Gebru is the founder and executive director of the Distributed Artificial Intelligence Research Institute (DAIR), set up as "a space for independent, community-rooted AI research, free from Big Tech's pervasive influence".
She has criticised racial bias in facial recognition technologies, and co-founded a non-profit that works to improve the inclusion of black people in AI.
The Ethiopian-born computer scientist is on the board of AddisCoder, which teaches programming to Ethiopian students.
While working as co-lead of Google's ethical AI team in 2020, she co-authored an academic paper that raised issues in AI language models, including structural bias against minorities and marginalised people and places.
The report led to her departure from the company – at the time, the company responded that the paper ignored relevant research and said Gebru had resigned. However, Gebru says she was fired for raising issues of discrimination in the workplace.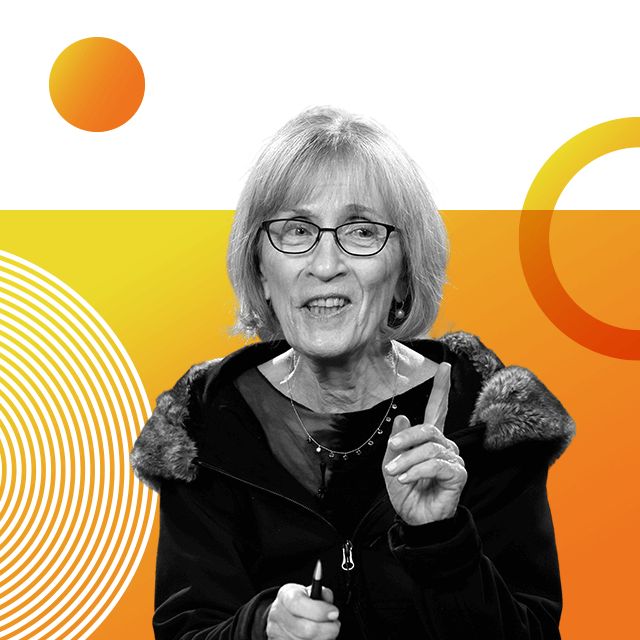 Claudia Goldin, US
Economist and Nobel Prize winner
An American economic historian and labour economist, Claudia Goldin was awarded this year's Nobel Prize in economics for her work on women's employment and the causes of the gender pay gap.
She is only the third woman to receive the prize, and the first not to share the award with male colleagues.
Goldin is the Henry Lee Professor of Economics at Harvard University, and researches topics such as income inequality, education and immigration.
Some of her most influential papers look at the history of women's quest for career and family, and the impact of the contraceptive pill on women's career and marriage decisions.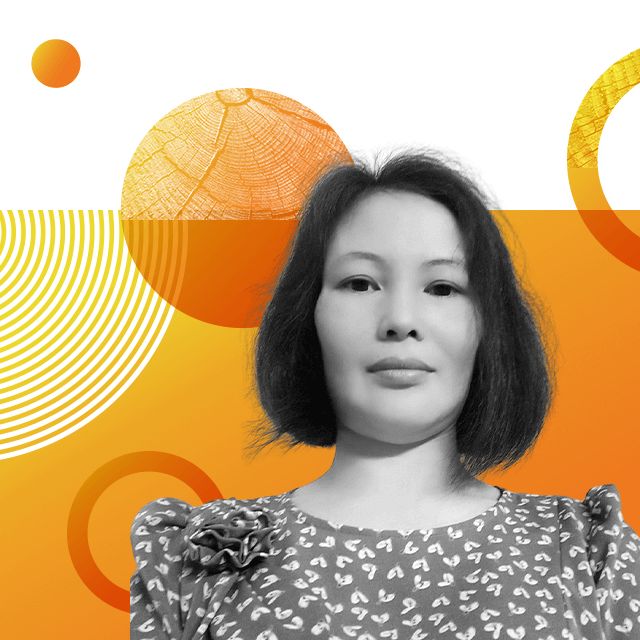 Trần Gấm, Vietnam
Biogas business owner
In 2012, Trần Gấm started introducing more climate-friendly energy sources to farms in Vietnam.
The mother-of-two saw a gap in the market and started a business installing and managing biogas plants in Hanoi, later expanding the operation to three neighbouring provinces.
Her project helps farmers cut costs by turning cow and pig manure, water hyacinth and other waste into biogas – considered a far more sustainable energy source than natural gas – which can then be used as energy for cooking and running a household.
Businesses like Trần's engage local communities and drive the political support needed for climate change mitigation.
We must live, and must live well, so I have tried to cope and protect loved ones by enhancing our health through physical exercise, eating a balanced diet, and maintaining sleep patterns. I also encourage people to live an organic lifestyle, growing their own fruits and vegetables, and advocating against using chemical pesticides on our vegetables.
Trần Gấm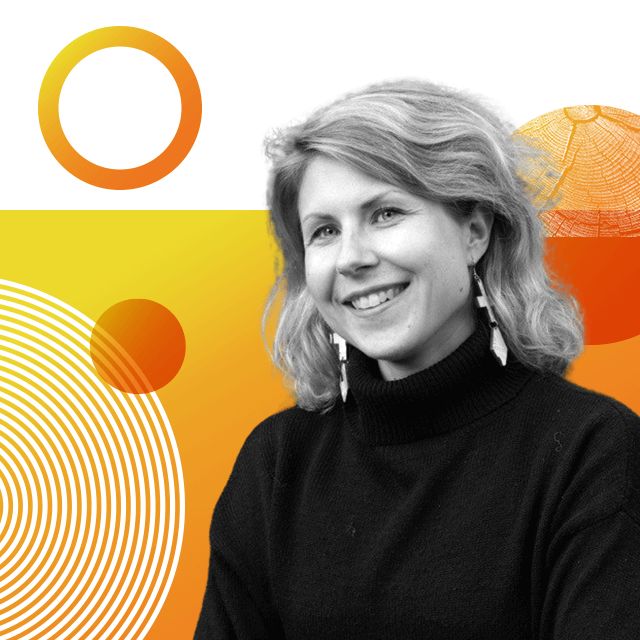 Anna Huttunen, Finland
Carbon impact tech expert
As a sustainable mobility enthusiast, Anna Huttunen pushes for greener, cleaner, more efficient mobility in the Finnish city of Lahti, named the European Green Capital 2021.
She leads the city's ground-breaking personal carbon trading model – the world's first app to allow citizens to earn credits by using environmentally friendly transportation such as cycling or public transport.
She works as climate neutral cities adviser for NetZeroCities, an organisation which helps European cities attempt to reach climate neutrality by 2030.
Huttunen aims to make others excited about sustainable mobility and is a keen advocate for cycling, which she considers the future of transport in cities.
Municipalities around the world are full of amazing people working towards enabling a more sustainable life for their citizens. Do your part, get engaged and be part of the transformation!
Anna Huttunen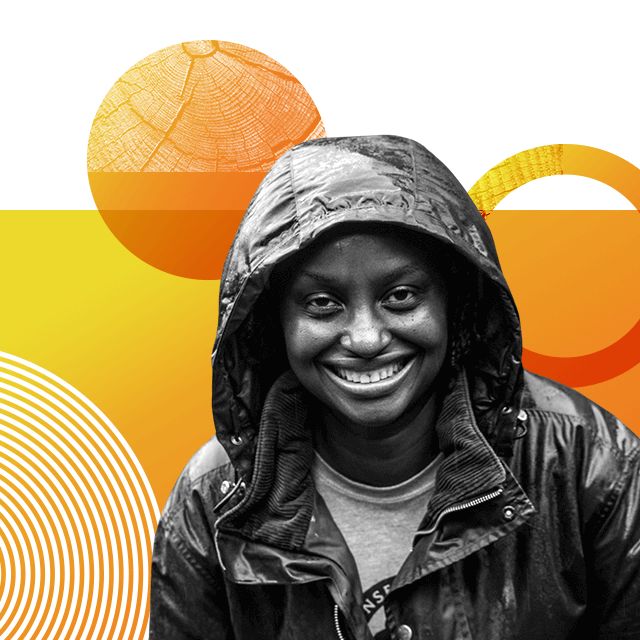 Gladys Kalema-Zikusoka, Uganda
Veterinarian
As an award-winning Ugandan vet and conservationist, Gladys Kalema-Zikusoka works to save the country's endangered mountain gorillas, whose habitat is being eroded by climate change.
She is founder and CEO of Conservation Through Public Health, an NGO that promotes biodiversity conservation by enabling people, gorillas and other wildlife to co-exist, while improving their health and habitat.
After three decades, she has helped increase the number of mountain gorillas from 300 to about 500, which was enough to downgrade them from critically endangered to endangered.
Kalema-Zikusoka was named a Champion of the Earth in 2021 by the United Nations Environment Programme.
What gives me hope in the climate crisis is the increasing
acknowledgement that it needs to be addressed urgently. There are innovative methods to mitigate and adapt to this crisis.
Gladys Kalema-Zikusoka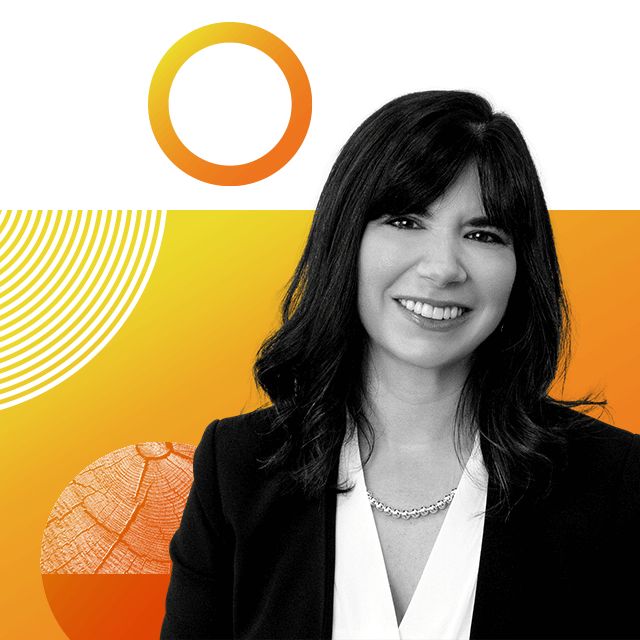 Sonia Kastner, US
Wildfire detection tech developer
This year has seen wildfires ravage some of the world's biggest forests. With firefighters often struggling to keep up with the scale and spread of the blazes, Sonia Kastner founded an organisation to help detect them earlier.
Pano AI uses artificial intelligence technology to prepare a faster response before fires spread by scanning the landscape for signs of ignition and alerting responders, instead of relying on members of the public to call emergency services.
Kastner previously spent more than 10 years working in a variety of tech start-ups.
What gives me hope is the incredible power of human innovation. I have witnessed first hand the potential of technology and data-driven solutions to help address the worst impacts of the climate crisis.
Sonia Kastner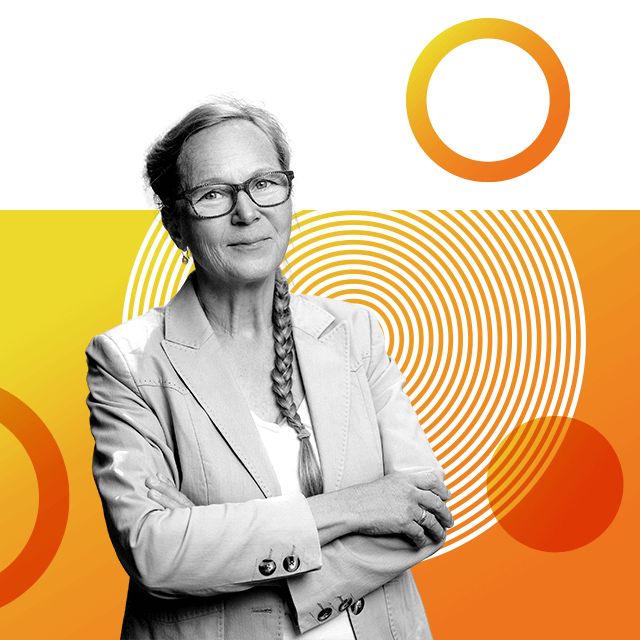 Astrid Linder, Sweden
Professor of traffic safety
For decades, cars have been manufactured using crash-test dummies based on the average male – even though statistics show that women are more at risk of injury or death in the event of a frontal collision.
Engineer Astrid Linder has worked to change that, leading the project to create the world's first average-sized female crash test dummy, which takes into account the morphology of women's bodies.
A professor of Traffic Safety at the Swedish National Road and Transport Research Institute (VTI) and assistant professor at Chalmers University, Linder is an expert in biomechanics and road injury prevention.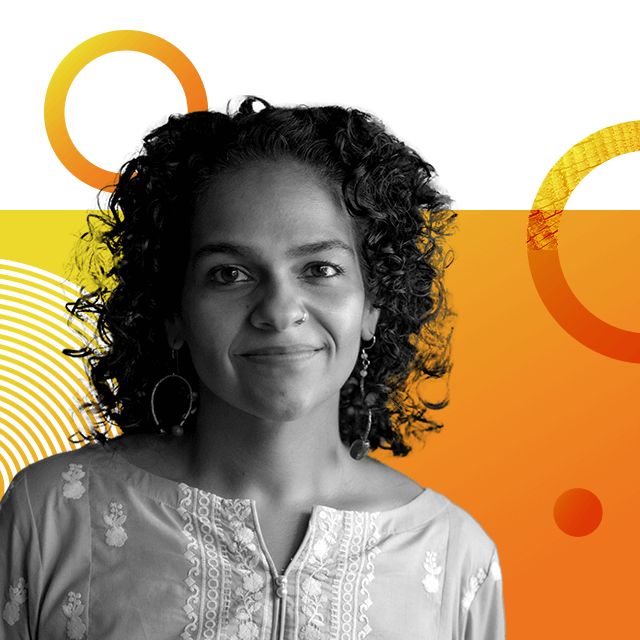 Neha Mankani, Pakistan
Midwife
When devastating floods hit Pakistan last year, midwife Neha Mankani travelled to affected areas to offer her skills.
Through her charity, Mama Baby Fund, Mankani and her team provided life-saving birthing kits and midwifery care to more than 15,000 flood-affected families.
Her typical practice focuses on low-resourced settings, emergency response and climate-affected communities.
Mama Baby Fund has now raised enough money to launch a boat ambulance that will transport pregnant women living in coastal communities to nearby hospitals and clinics for urgent treatment.
The work of midwives in communities facing climate-related disasters is vital. We are both first responders and climate activists, who make sure women can continue to receive the reproductive, pregnancy, and postpartum care they need, even when the situation around them is deteriorating.
Neha Mankani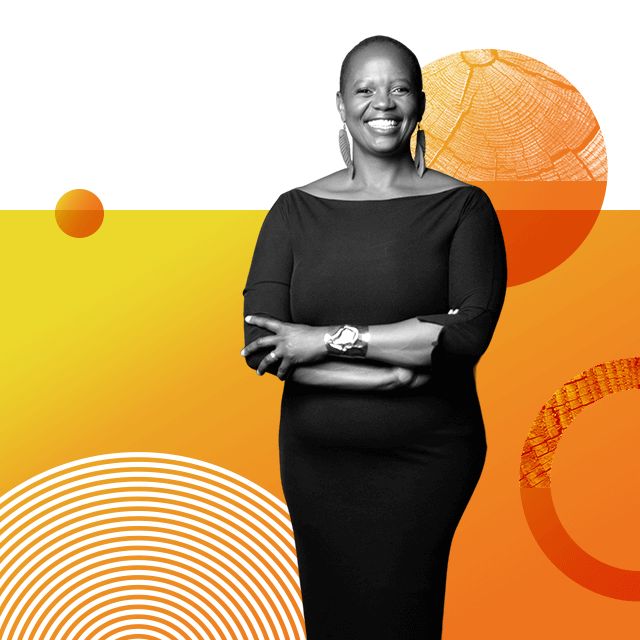 Wanjira Mathai, Kenya
Enviromental adviser
An inspiring leader for an entire continent, Wanjira Mathai has more than 20 years of experience advocating for social and environmental change.
She led the Green Belt Movement, an indigenous grassroots organisation in Kenya that empowered women through the planting of trees, established by Wanjira's mother and winner of the 2004 Nobel Peace Prize, Wangari Maathai.
Mathai is now the managing director for Africa and Global Partnerships at the World Resources Institute, and the chair of the Wangari Maathai Foundation.
She currently serves as Africa adviser to the Bezos Earth Fund, as well as to the Clean Cooking Alliance and the European Climate Foundation.
Action is "local". We need to support local initiatives like tree-based entrepreneurs and community-led work around restoration, renewable energy and the circular economy. Bottom-up efforts like these give me hope as they show us what is possible.
Wanjira Mathai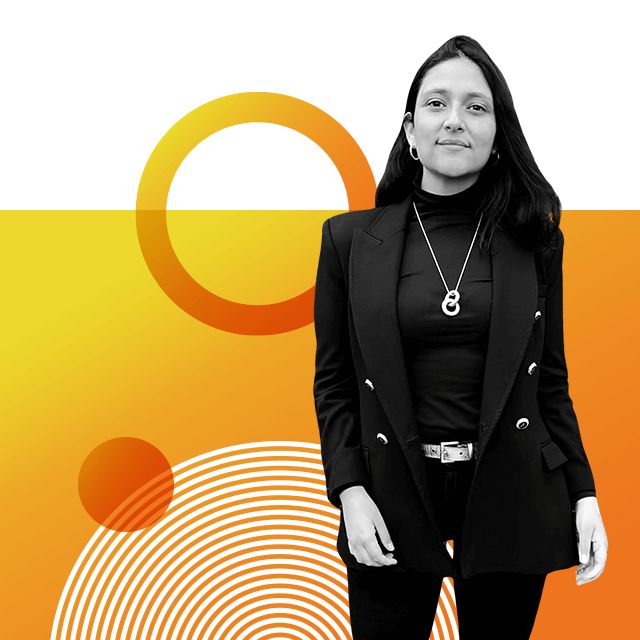 Isabel Farías Meyer, Chile
Early menopause campaigner
Isabel Farías Meyer never suspected that her irregular menstrual cycles were a symptom of anything suspicious, but just before she turned 18 she was diagnosed with early menopause or premature ovarian failure. This condition occurs when ovaries stop working properly and affects an estimated 1% of women under the age of 40.
Women experience similar symptoms to those of the menopause, but at a very early age. Farías has spoken frankly about how the diagnosis has affected her life, including living with osteoporosis.
The 30-year-old journalist has launched the first regional network for early menopause in Latin America to share information, combat myths and create safe spaces for people living with the diagnosis.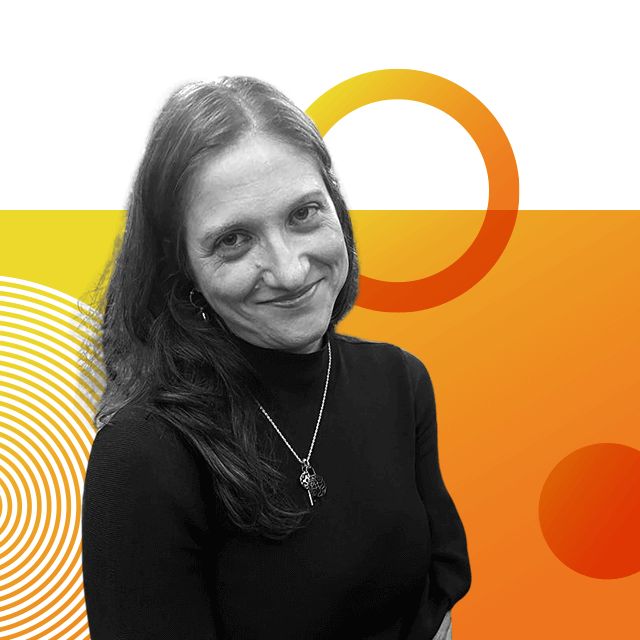 Natalie Psaila, Malta
Medical doctor
Malta has some of the strictest rules on abortion in Europe and Natalie Psaila helps women who need information and advice.
She co-founded Doctors for Choice Malta, and advocates decriminalisation and legalisation of abortion and better access to contraception.
Psaila says the near total ban in Malta, where terminations are only allowed if a woman's life is at risk, means women take pills without medical supervision. She has established a helpline that gives support to women before, during and after abortion.
She has also published a sex education book aimed at 10 to 13-year-olds called My Body's Fantastic Journey, to help improve knowledge of reproductive health in the country.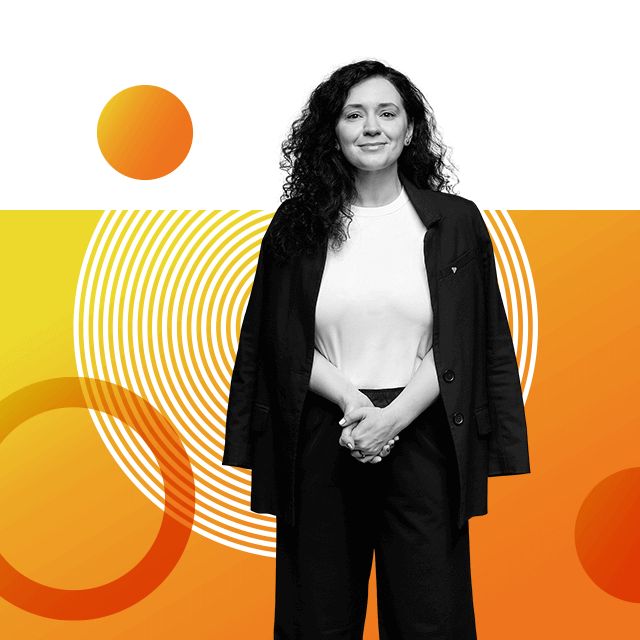 Olena Rozvadovska, Ukraine
Children's rights advocate
Helping Ukrainian children process war trauma is Olena Rozvadovska's mission. She is the co-founder of Voices of Children, a charity that provides psychological support.
The organisation started as a grassroots initiative in 2019, four years after Rozvadovska volunteered near the frontline in Donbas as Russian-backed separatists started fighting against Ukraine.
The foundation now has more than 100 psychologists working in 14 centres, as well as a free hotline. It has helped tens of thousands of children and parents.
Rozvadovska took part in the Oscar-nominated documentary A House Made of Splinters, and with her team published a book, War Through the Voices of Children.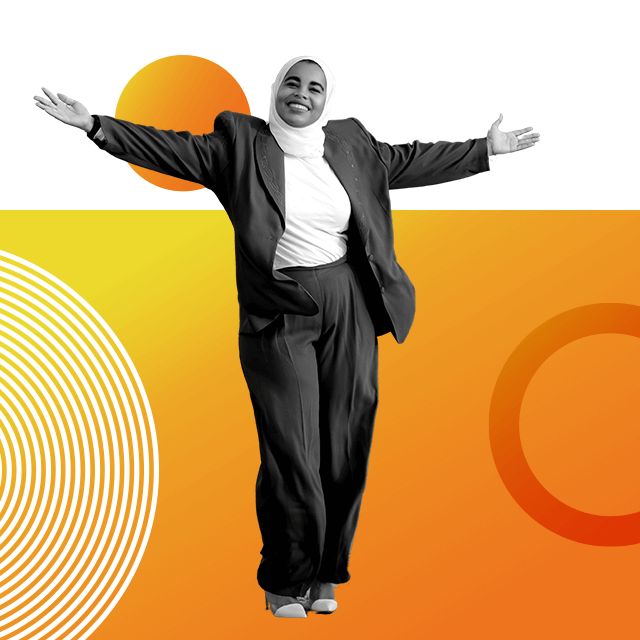 Rumaitha Al Busaidi, Oman
Scientist
Women and Girls, You Are Part of the Climate Solution is the title of Omani scientist Rumaitha Al Busaidi's 2021 TED Talk, which has garnered more than a million views and reflects her championing of Arab women's rights.
Al Busaidi's expertise has led to her position on the Arab Youth Council for Climate Change and the Environment Society of Oman.
She has also advised the Biden administration on delivering climate-informed foreign aid, and the government of Greenland on sustainable tourism.
She is the youngest Omani woman to reach the South Pole and the founder of WomeX, a platform to help Arab women develop business negotiation skills.
The number one solution to overcome climate change is to empower women and girls. The multiplier effect they have across their communities will change perceptions and actions and protect this place we call home.
Rumaitha Al Busaidi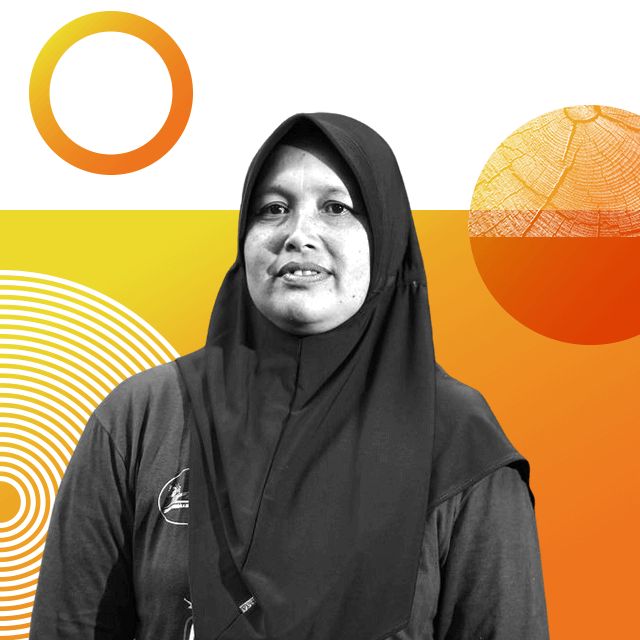 Sumini, Indonesia
Forest manager
In Indonesia's conservative Aceh province it is unusual for women to be leaders.
When Sumini realised a major cause of floods in her village was deforestation, which also contributes towards climate change, she decided to take action and work with other women in the community.
Her group received a permit from the Ministry of Environment and Forestry allowing the community of Damaran Baru village to manage the area, all 251 hectares of forest, for 35 years
She now leads a Village Forest Management Unit (LPHK), to discourage illegal logging and hunters threatening Sumatran tigers, pangolins and other at-risk wildlife.
With rampant deforestation and wildlife poaching these days, forests should get more and more attention when it comes to how we collectively tackle the climate crisis. Keep the forest, keep the life.
Sumini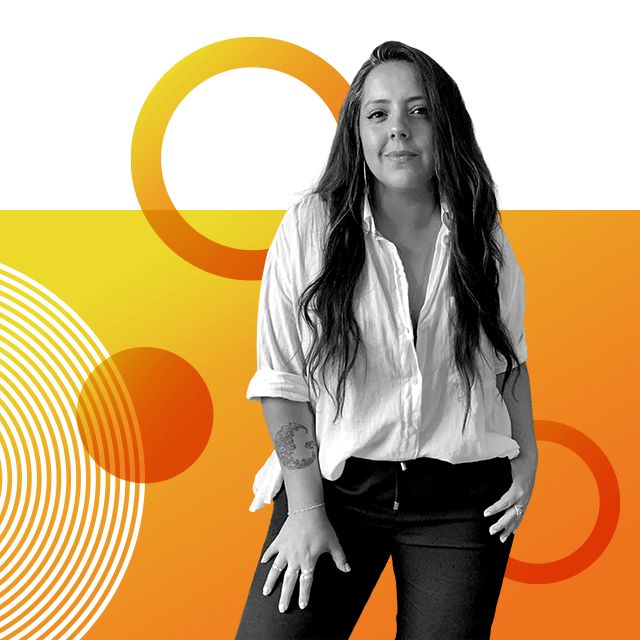 Fabiola Trejo, Mexico
Social psychologist
When social psychologist Fabiola Trejo started her academic journey, almost two decades ago, there wasn't any research in Mexico focusing on women's sexual pleasure as an issue of social justice.
Trejo paved the way with her work, which looks at social inequity, gender-based violence and the political power of sexual pleasure, and seeks to promote sexual justice for women.
She argues that some inequalities make women more sexually vulnerable. Through speaking engagements, scientific research and practical workshops, she helps people explore pleasure, orgasms and masturbation in ways that overcome these issues.
Her work resonates in Latin America and Spanish-speaking communities, where issues around female health and sexuality remain taboo.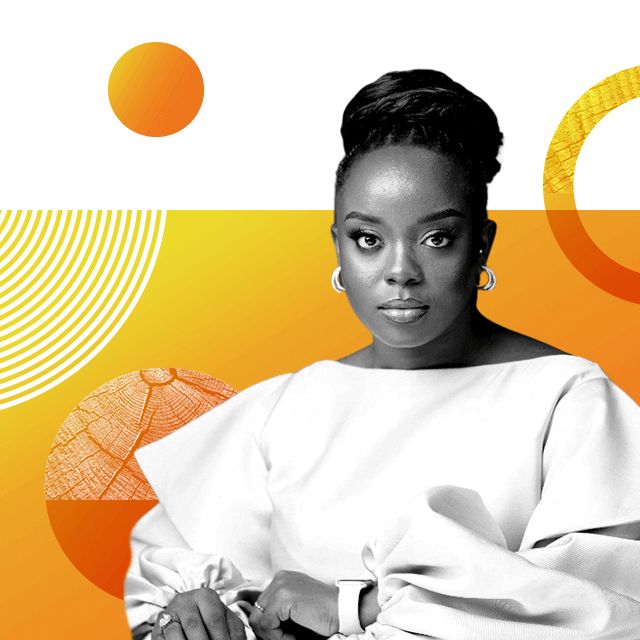 Jennifer Uchendu, Nigeria
Mental health advocate
The ambition of youth-led organisation SustyVibes, founded by Jennifer Uchendu, is to make sustainability actionable, relatable and cool.
Uchendu's recent work has focused on exploring the impacts of the climate crisis on the mental health of Africans, especially young people.
In 2022, she set up The Eco-Anxiety Africa project (TEAP) to focus on validating and safeguarding climate emotions in Africans through research, advocacy and climate-aware psychotherapy.
Her goal is to work with people and organisations interested in shifting mindsets and doing the hard and often uncomfortable work of learning about climate emotions.
I experience a range of emotions when it comes to the climate crisis. I am slowly making peace with the fact that I will never be able to do enough but that I can, instead, do my best. Showing up in solidarity with others to act, rest and just be, helps me safeguard my climate-induced feelings.
Jennifer Uchendu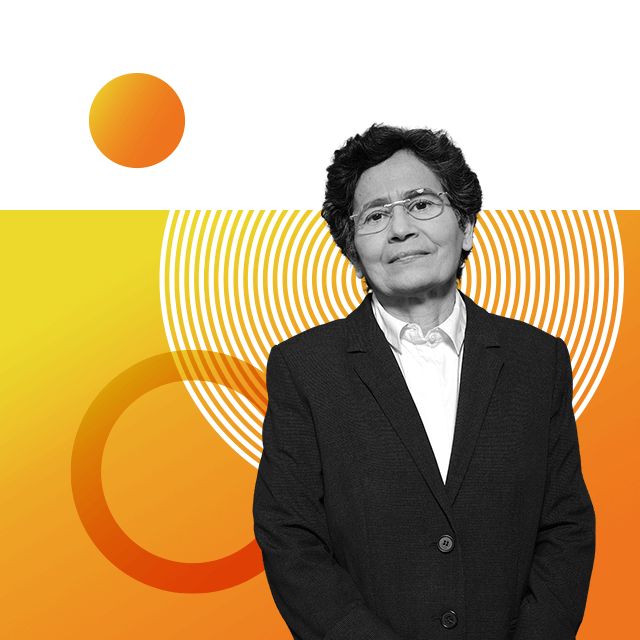 Anamaría Font Villarroel, Venezuela
Particle physicist
A researcher on particle physics, Prof Anamaría Font Villarroel focuses on superstring theory, which seeks to explain all particles and fundamental forces in nature by modelling them as tiny, vibrating strands of energy.
Font's research has deepened the understanding of the consequences of the theory when it comes to the structure of matter and quantum gravity, which are also relevant to the description of black holes and the first moments after the Big Bang.
She has previously received the Fundación Polar award in Venezuela and this year was chosen as a laureate for the Unesco Women in Science award.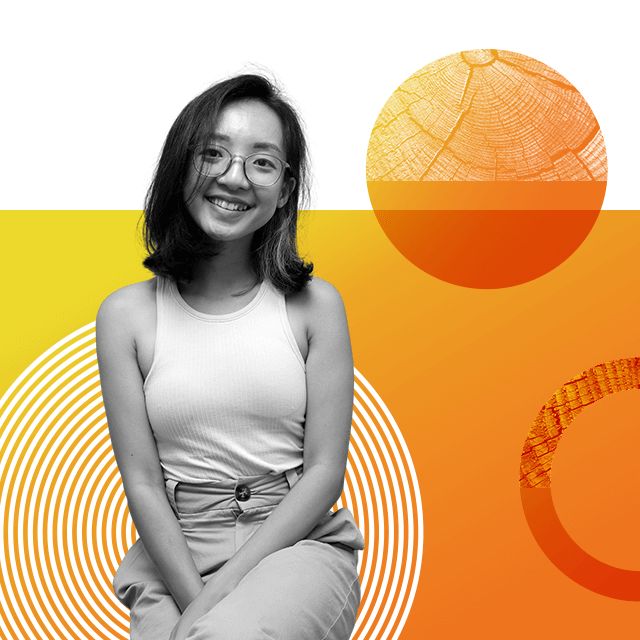 Qiyun Woo, Singapore
Storyteller
As an environmentalist and content creator, Qiyun Woo uses social media to share ideas about climate change.
Her online platform, The Weird and the Wild, is dedicated to making climate science more accessible and less scary. It focuses on content to advocate, educate and engage communities on climate change action.
She co-hosts an environmental podcast focused on South East Asia called Climate Cheesecake, which aims to break down complex climate topics into more manageable slices.
She is also a National Geographic Young Explorer.
The climate crisis is complex, overwhelming and scary. We can approach it with fierce but gentle curiosity – instead of fear – so that we can keep our heart soft to care for the world, while sharpening our tools to dismantle what doesn't work and build what does.
Qiyun Woo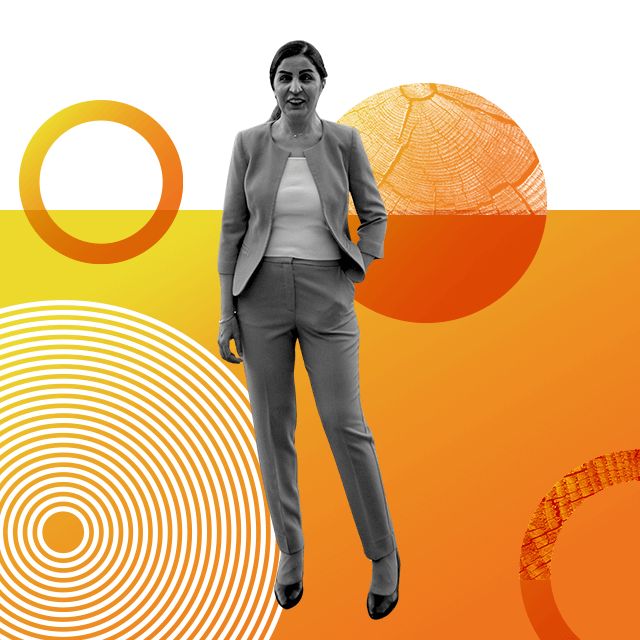 Elham Youssefian, US/Iran
Adviser in climate and disability
A human rights lawyer who is blind, Elham Youssefian is a fervent advocate for the inclusion of people with disabilities when addressing climate change, particularly in relation to emergency response to climate incidents.
Born and raised in Iran, Youssefian emigrated to the US in 2016. Today, she plays an instrumental role in the International Disability Alliance, a global network of more than 1,100 organisations representing people with disabilities.
Her mission is to educate decision-makers on their obligations when it comes to the impact of climate change on people with disabilities. She also champions the immense potential of individuals with disabilities in the fight against the climate crisis.
We, as individuals with disabilities, have proven time and again our ability to surmount intricate challenges and find solutions even when none seem to exist. People with disabilities can and should stand at the forefront of the battle against climate change.
Elham Youssefian
What is 100 Women?
BBC 100 Women names 100 influential and inspiring women around the world every year. We create documentaries, features and interviews about their lives – stories that put women at the centre and are published and broadcast on all BBC platforms.
Follow BBC 100 Women on Instagram and Facebook. Join the conversation using #BBC100Women.
How were the 100 Women chosen?
The BBC 100 Women team drew up a shortlist based on names they gathered through research and those suggested by the BBC's network of World Service Languages teams, as well as BBC Media Action.
We were looking for candidates who had made headlines or influenced important stories over the past 12 months, as well as those who have inspiring stories to tell, or have achieved something significant or influenced their societies in ways that wouldn't necessarily make the news.
A pool of names was also assessed against this year's theme – climate change and its disproportionate impact on women and girls around the world, from which a group of 28 Climate Pioneers and other environmental leaders were selected.
We represented voices from across the political spectrum and from all areas of society, explored names around topics that split opinion, and nominated women who have created their own change.
The list was also measured for regional representation and due impartiality before the final names were chosen. All women have given their consent to be on the list.
Emily Foster is a globe-trotting journalist based in the UK. Her articles offer readers a global perspective on international events, exploring complex geopolitical issues and providing a nuanced view of the world's most pressing challenges.