Aldi has brought in a strict rule for one of its most popular festive items.
The supermarket has limited the purchase of Kevin the Carrot plushies to two per customer.
---
As part of the promotion, the supermarket released a video showcasing their character visiting a chocolate factory.
The carrot first appeared in the supermarket's ads in 2016.
WATCH: Aldi's Christmas advert for 2023 featuring Kevin the Carrot
In a video on Twitter, formerly X, said: "The plushie production is in full swing! Kevin and his Christmas Factory friends are available in store 16.11.23. #AldiAmazingChristmas.'"
The items are Specialbuy, meaning there is a limited number up for grabs.
Due to high demand, the supermarket has limited its purchase to two per customer.
Kevin is not the only character hitting the shelves this week, as Kvin's friends William Conker, Plumpty Dumpty and more are also up for sale.
LATEST DEVELOPMENTS
The jumbo Kevin the carrot is up for £19.99
Aldi
Each of these toys are priced at £3.99 and £6.99.
There's also a special Golden Kevin up for the same price.
However, there is also a Jumbo Kevin Plush up for grabs at £19.99.
The cap on sales has been put in by the supermarket to give as many people as possible the chance to buy a squishy friend.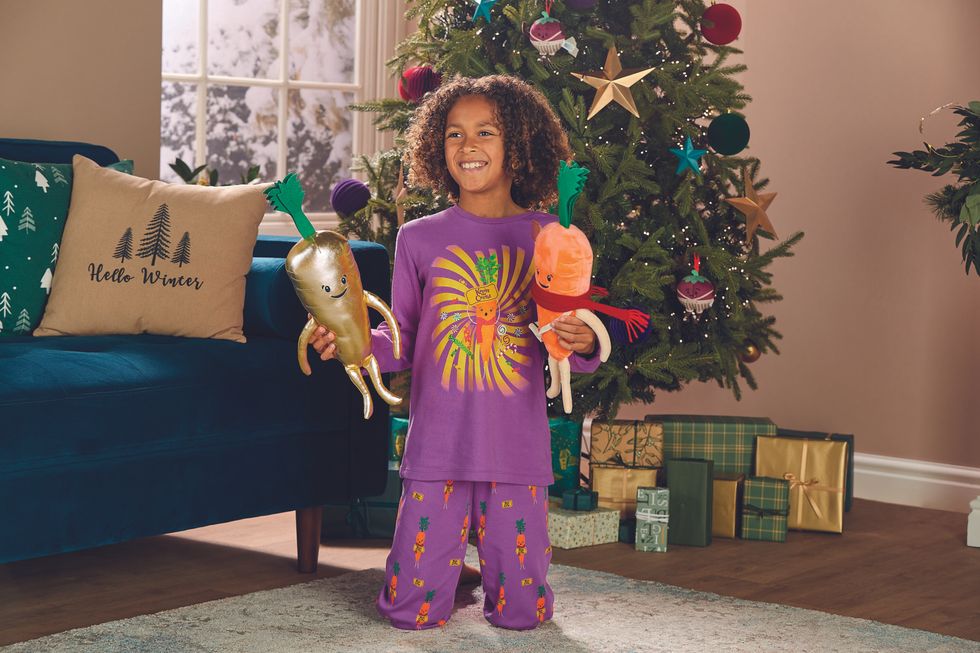 There is a regular Kevin and a golden Kevin up for sale
Aldi
The loveable carrot and his friends are only available as Specialbuys.
This means they cannot be purchased online.
However, fans were very disappointed to learn that the Kevin the Carrot book will not be hitting the shelves this year.
One disappointed fan said: 'Gutted there's no book we have collected one every year.'
Robert Johnson is a UK-based business writer specializing in finance and entrepreneurship. With an eye for market trends and a keen interest in the corporate world, he offers readers valuable insights into business developments.